Blaine,
Awesome work!!
If you keep cutting out the sheet metal and add a few more struts you'll effectively end up with the rear chassis from the Pantera Si model from the 90's. So you might check out some pics of those cars to get some ideas.
Also, I like your plan to "rebuild the firewall incorporating (your) roll cage. This should add considerably to the chassis stiffness. For reference, here's the way it was done on my race Pantera: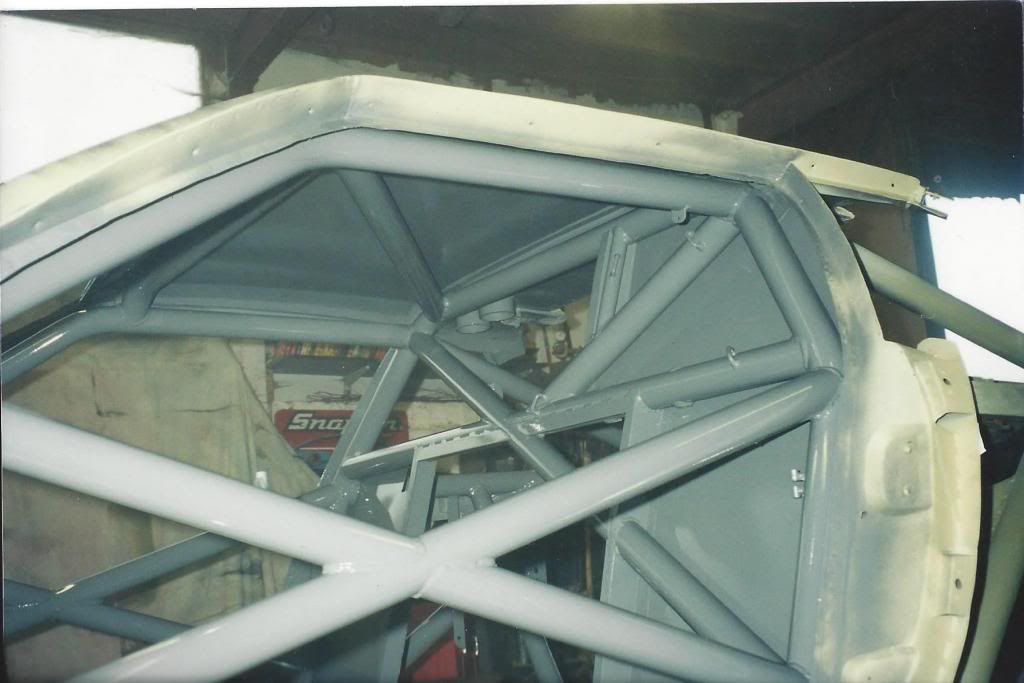 Fitting a dry sump between the frame rails even with a pushrod Ford engine can be challenging. But I imagine it's even more difficult for the Coyote engine.
Looks like you've made a great start!
Dave