OK, so I've been able to spend about an hour each night over the past few days in the shop. I finished welding and grinding the jacking pad, and made the tin cover. I'm going to hold off on welding it on, as I'm thinking I'm going to pick up a cheapo spot welder considering the pending rocker panel work.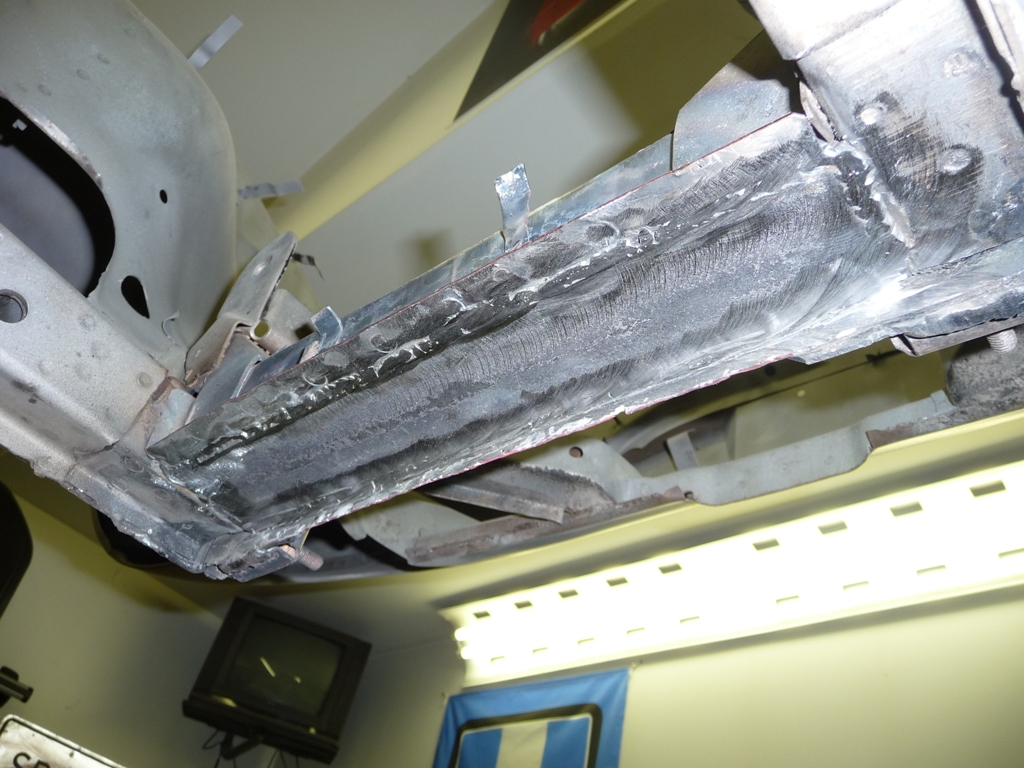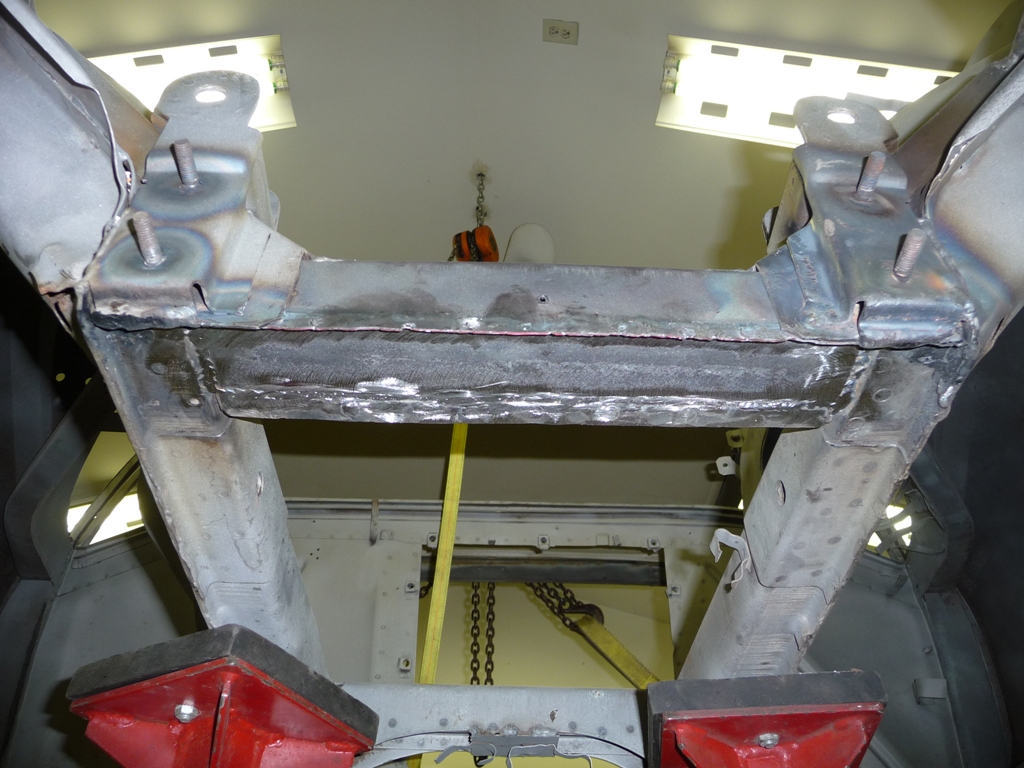 Next was to repair the torn hole by the cross member.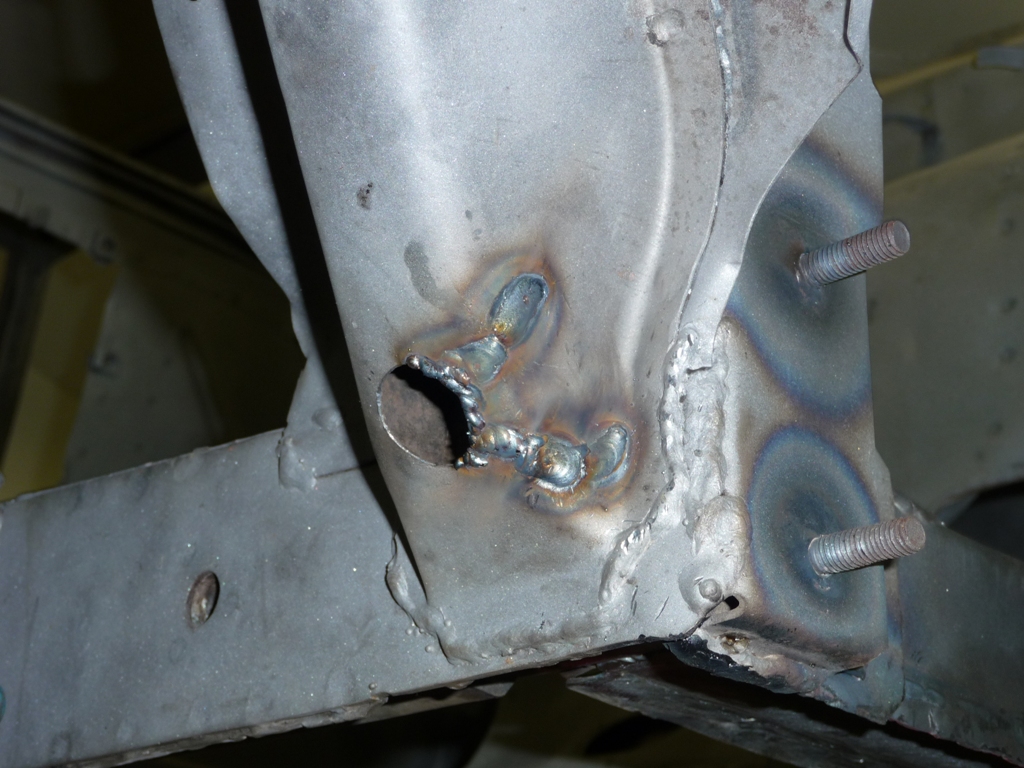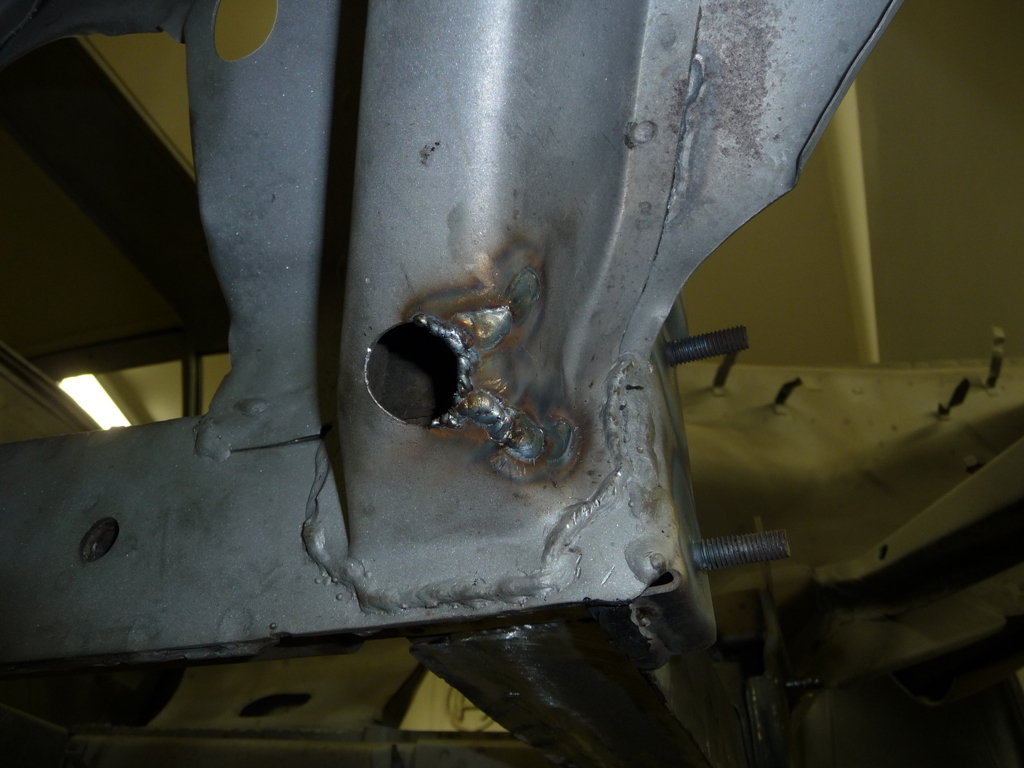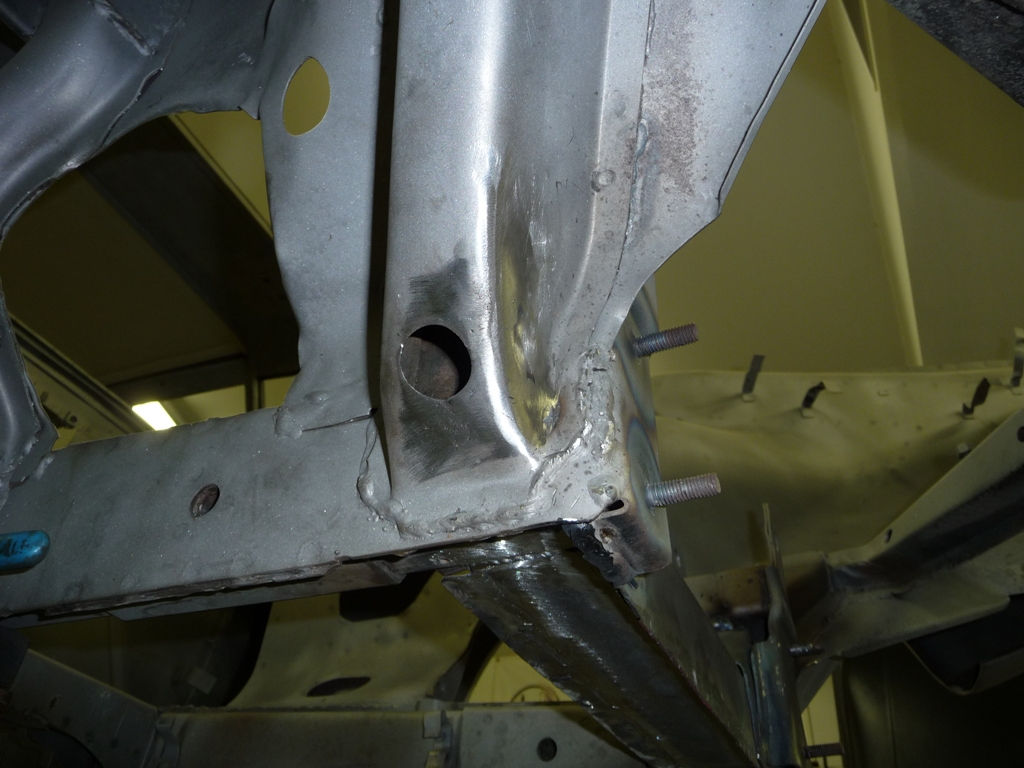 Then I hammered out a dent in the frame rail just above the hole repair. I drilled a hole on the front side, and used a punch as a dolly and took my time with the hammer.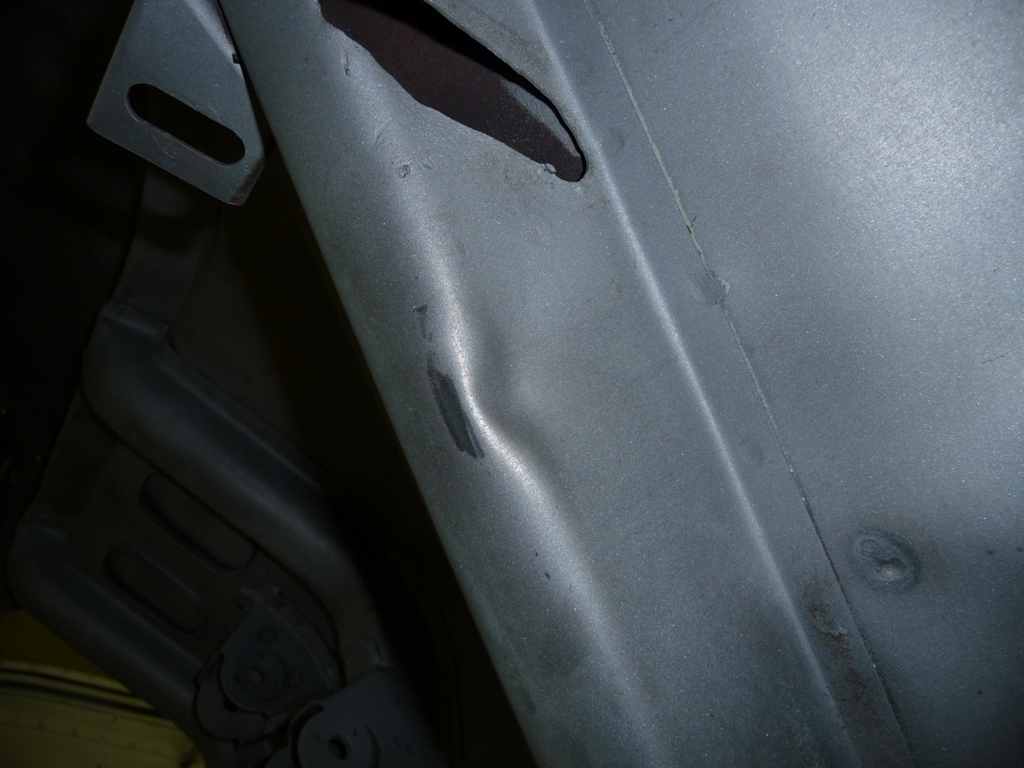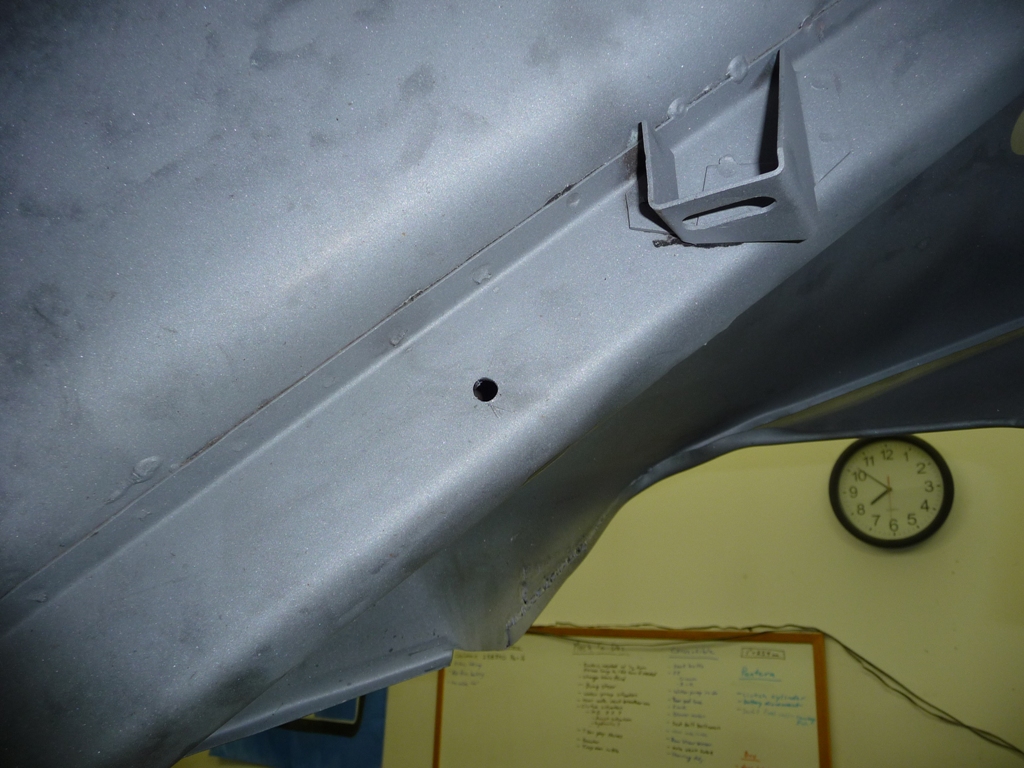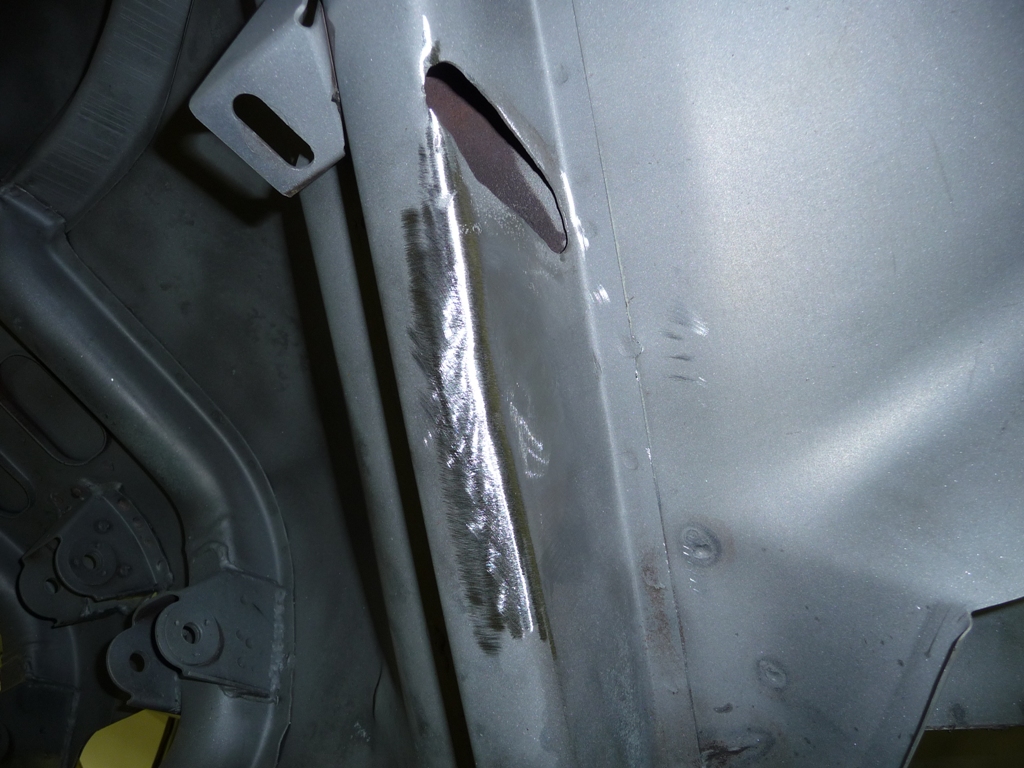 Next project will be to fill in the hole of unknown purpose above the dent repair.
Ta ta for now...