OK, so here's what I got done over the weekend.
Made filler patches for the holes of unknown purpose. My method in this type of situation is to make my patch an exact duplicate of the hole. Weld them and ground them clean. The wire is just a handle so I could hold them in place to shape and weld them. (both sides were the same project, so only showing the one)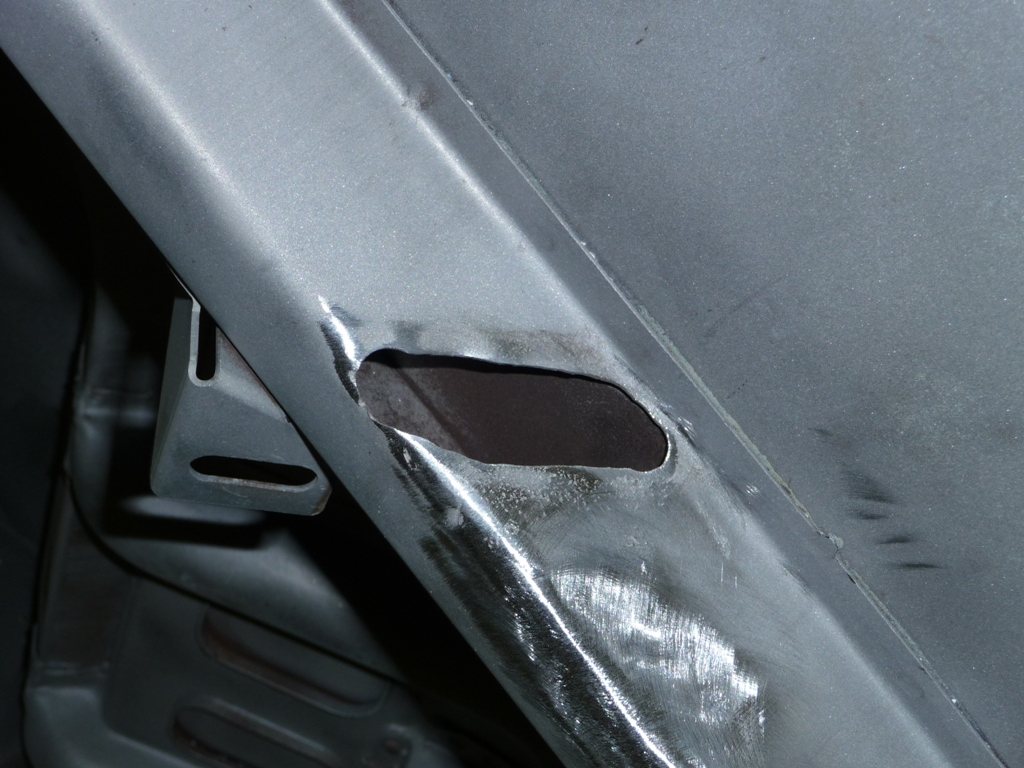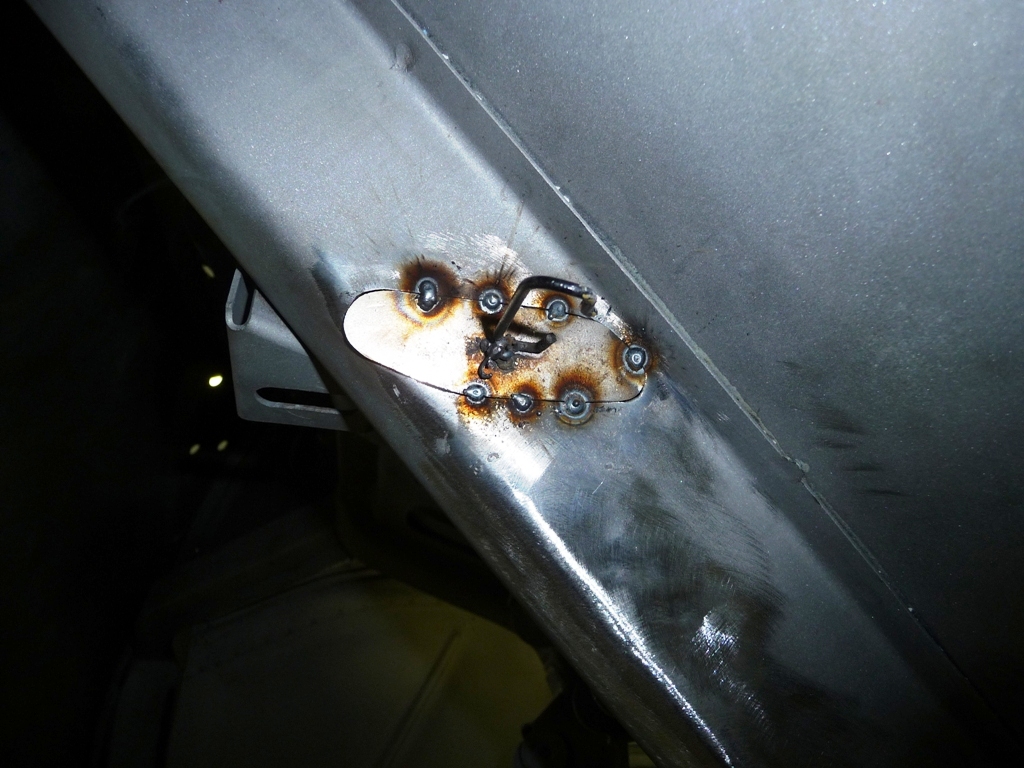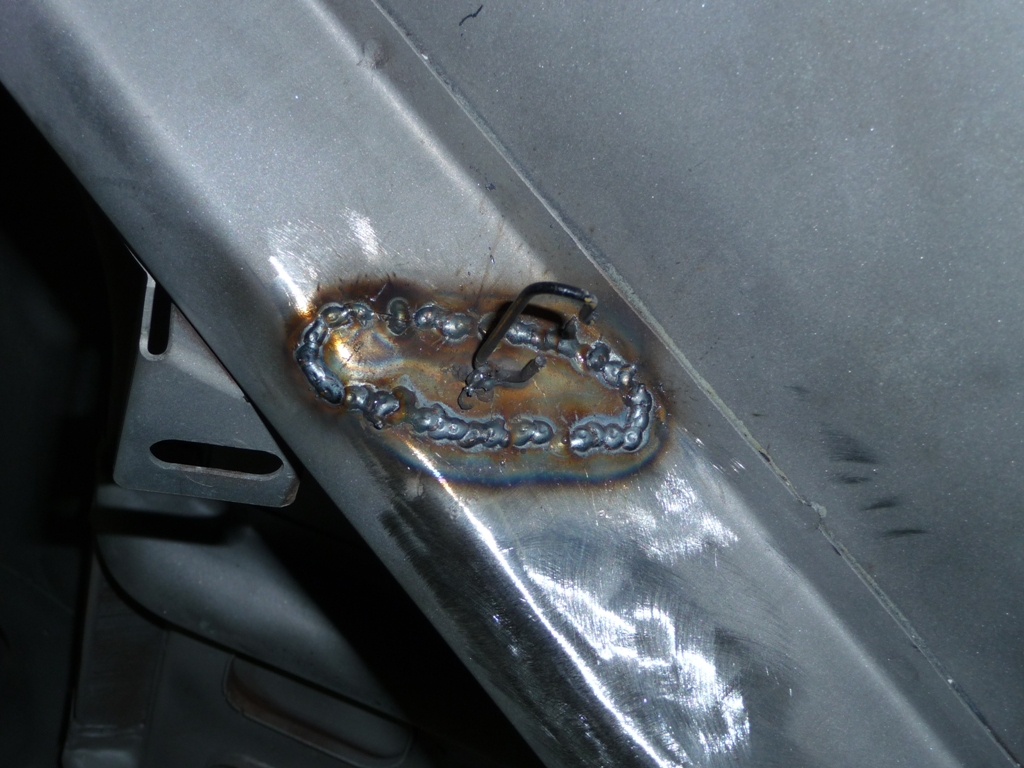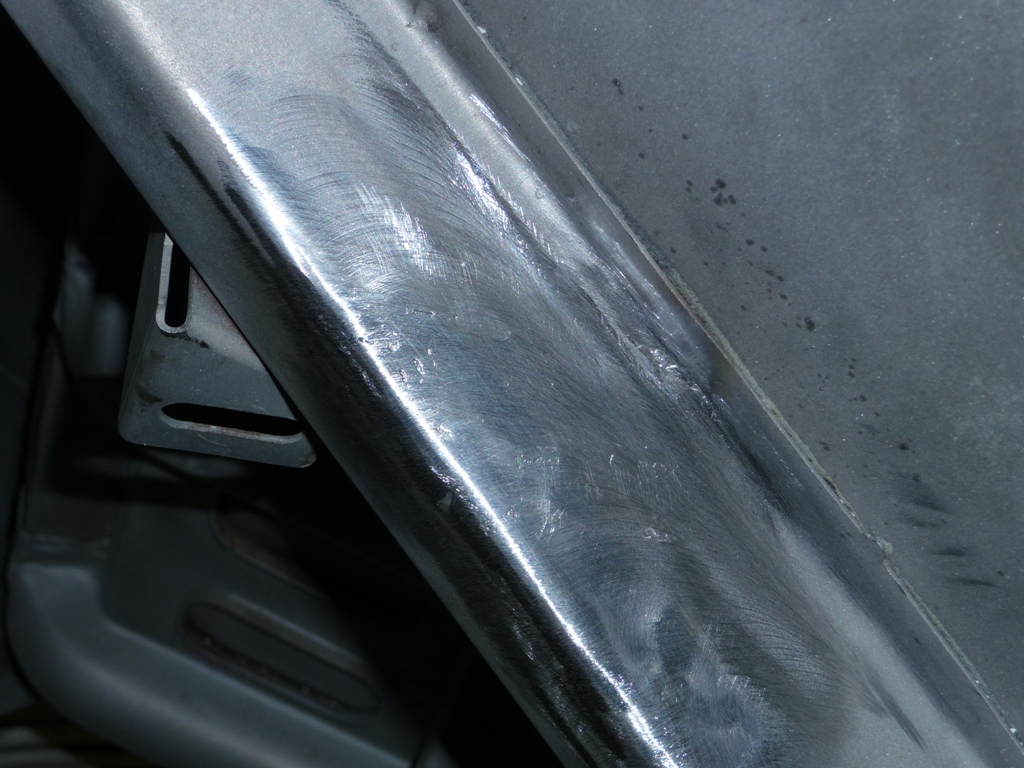 Then a knocked out the E-brake reaction bracket. Cut the crappy welds off, ground it clean, welded up the holes and dents and remounted.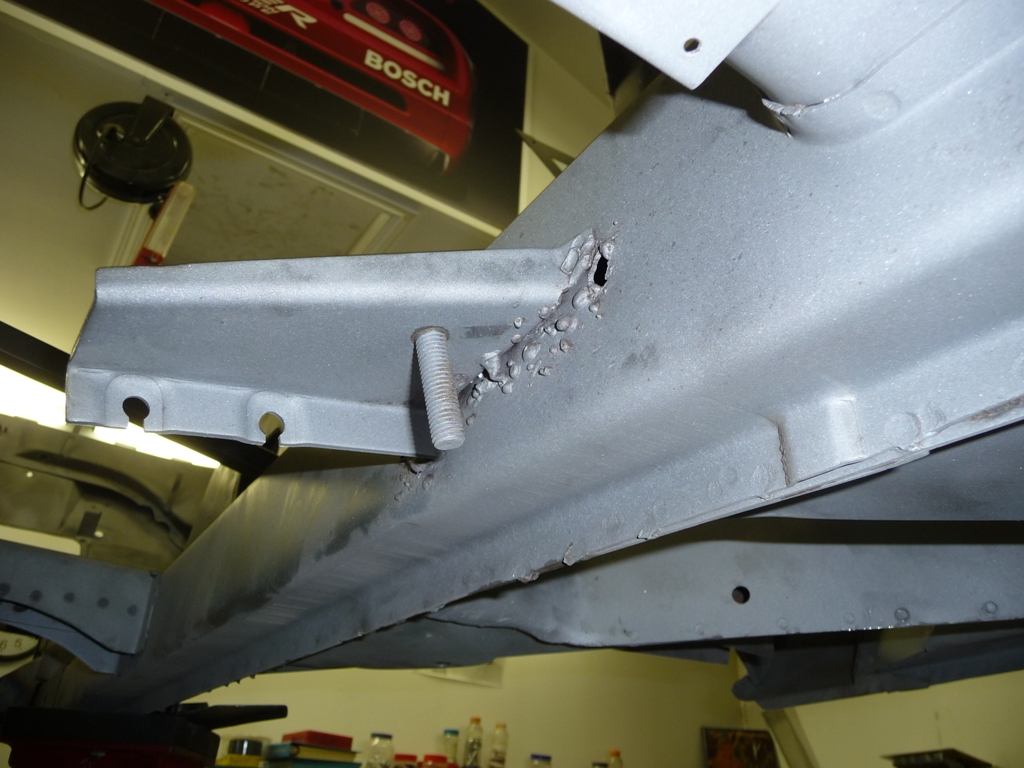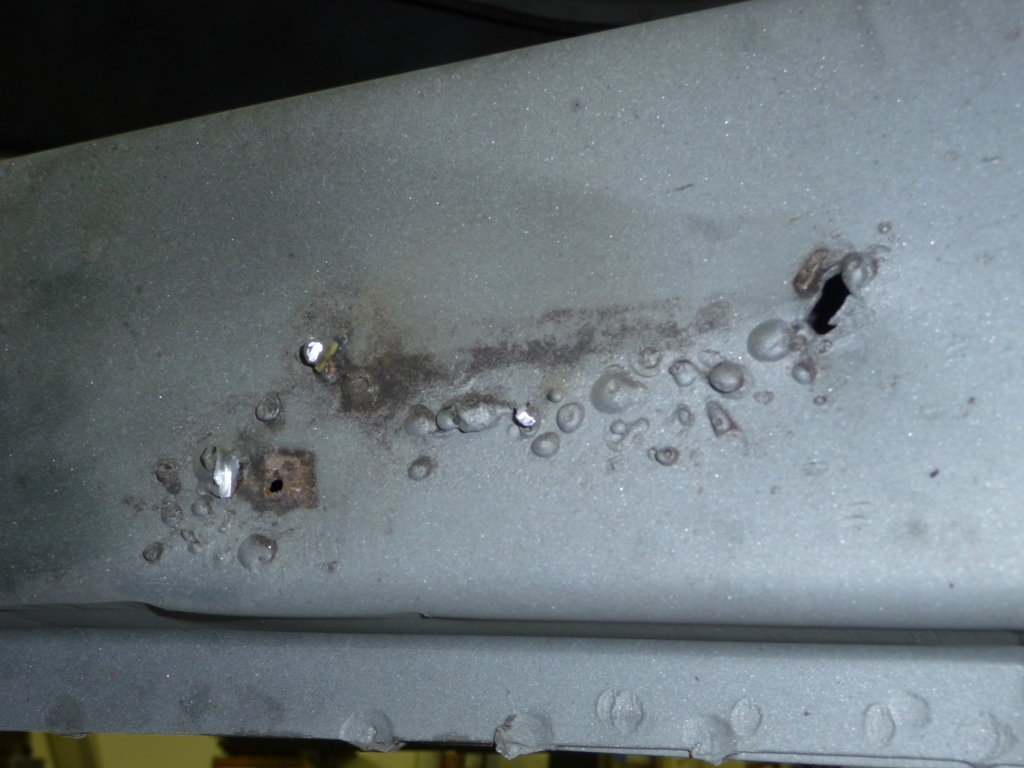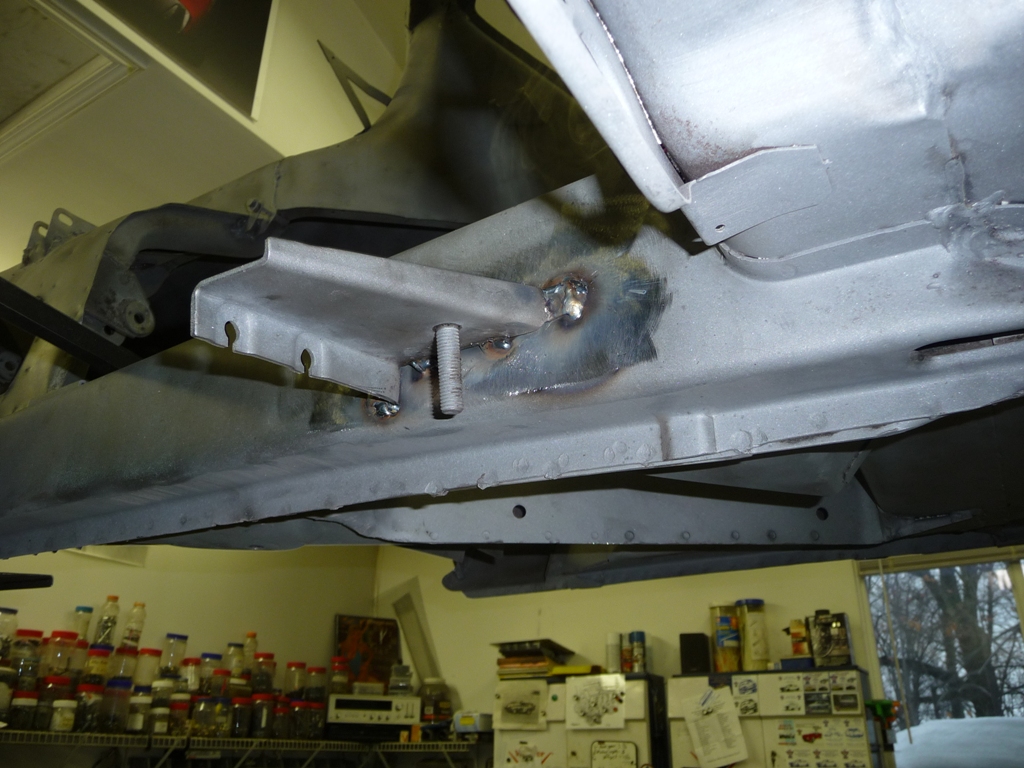 Then took on the frame under the driver's side engine mount. It was badly bent. Looks like a large rock was hit or something like that. I think this car spent more time in ditches...than on the road..
I hammered the lip back, separated the joint, hammered the bottom panel down with a slide hammer, then shaped the bottom by using a punch through a drilled hole again.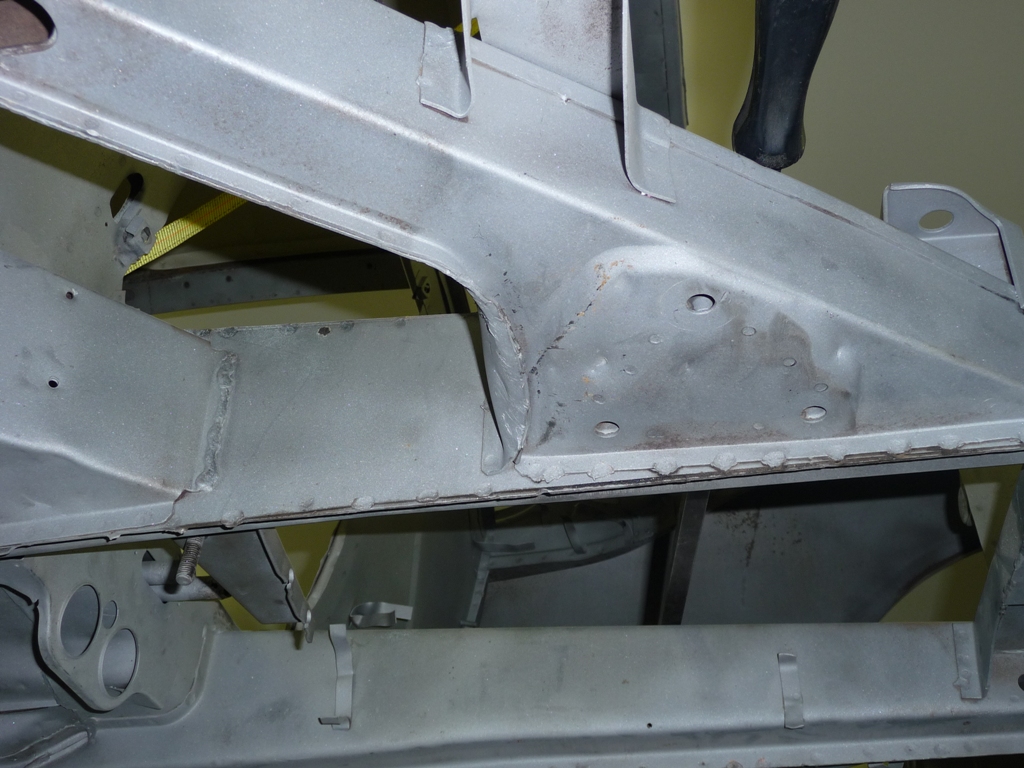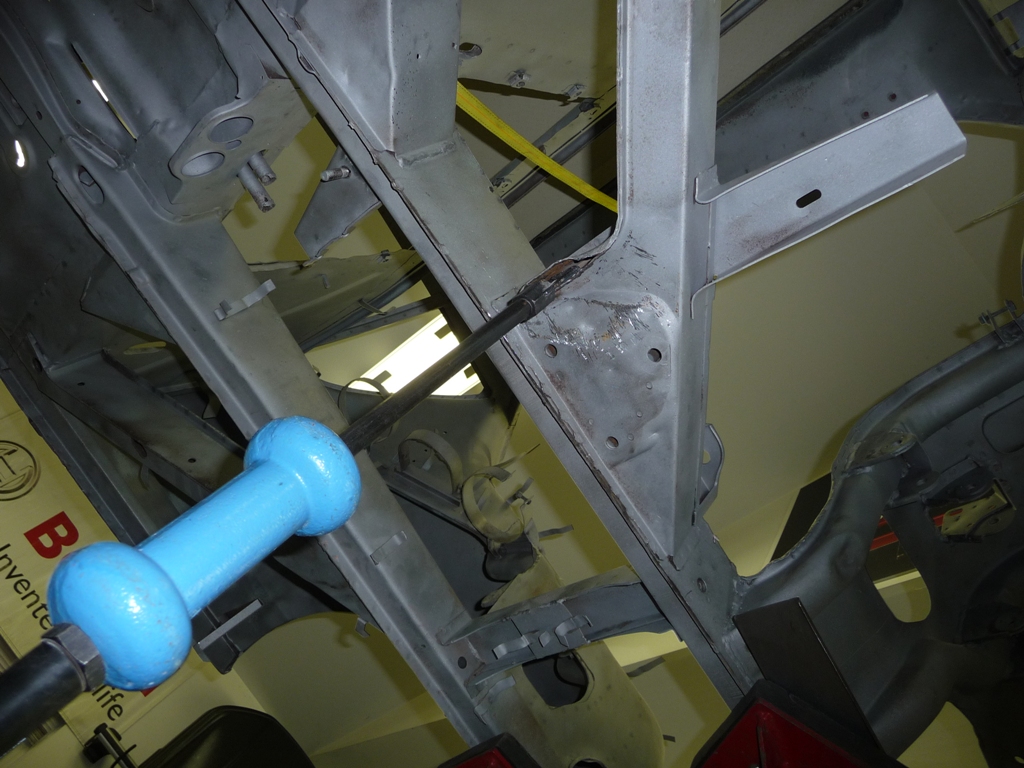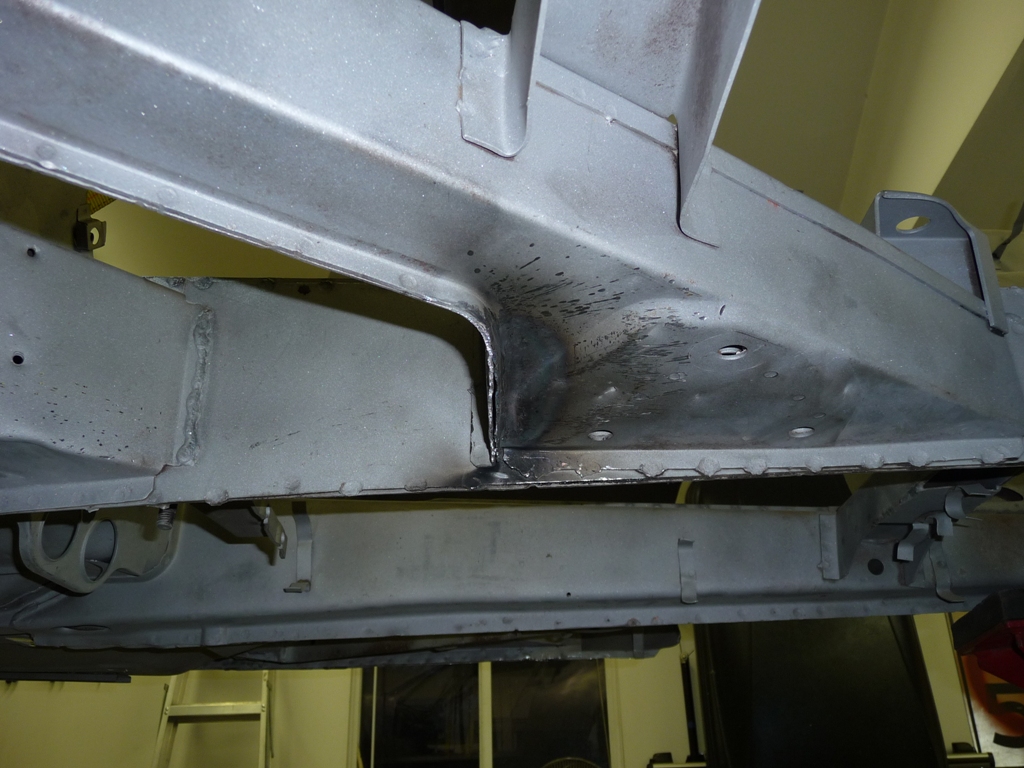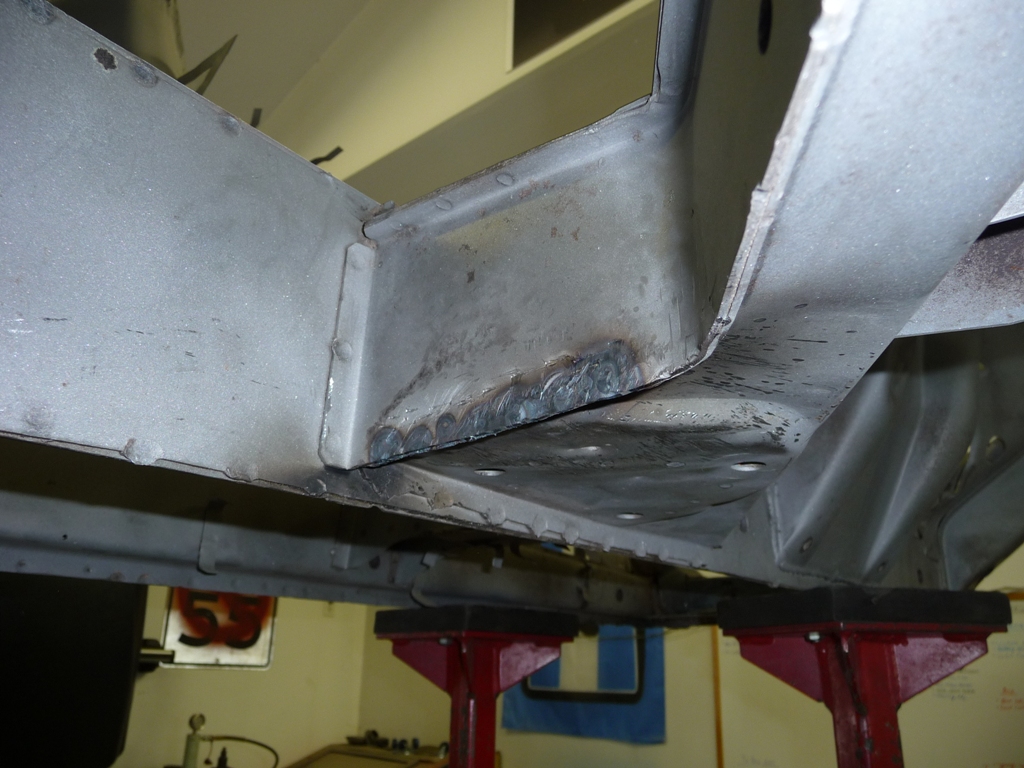 Then, I tried my first project with the new spot welder and hot glued the bottom panel on the rear cross member.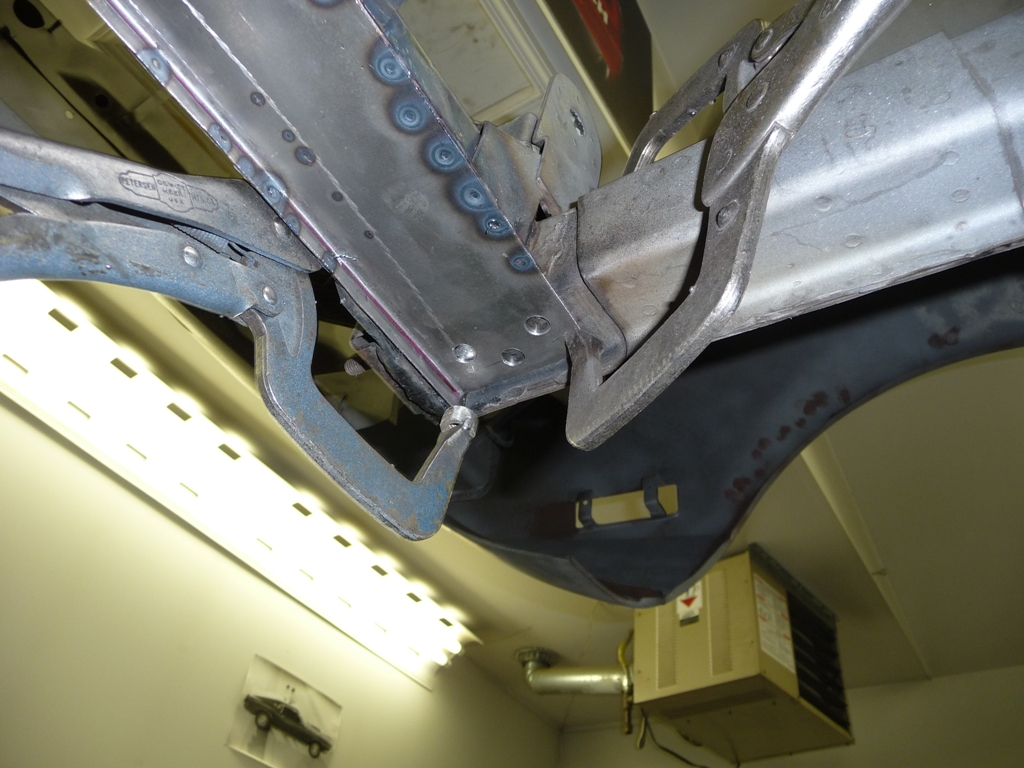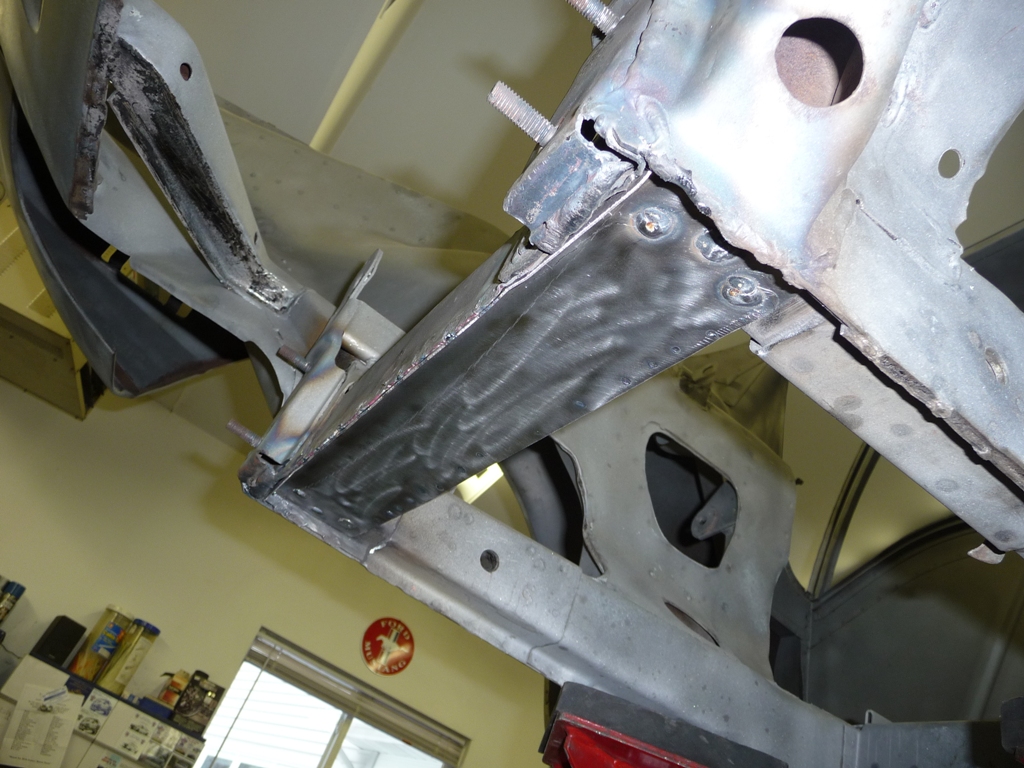 As a refresher...here was the before...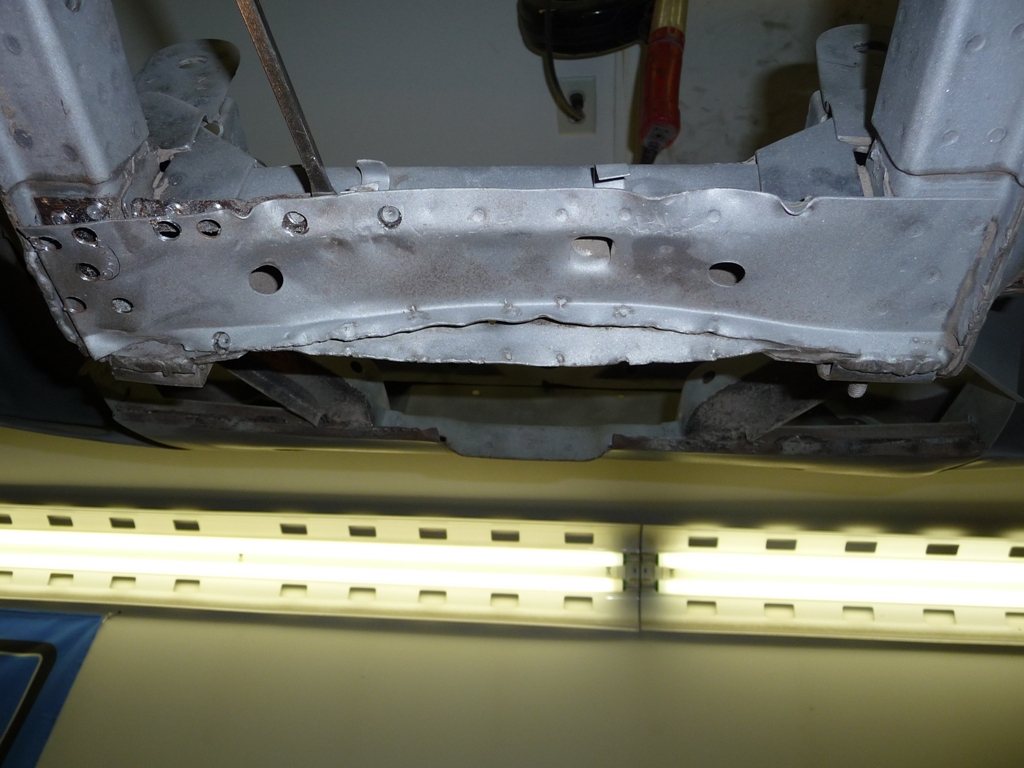 Next projects will be continuing to straighten all the "off road" damage... A few more, then I'll likely pull the front valence. Ciao for now...