quote:

What type of fan did you upgrade to? I'm considering rebuilding my OEM rad that I just pulled out of my 1974 Pantera. I've heard too many stories about the Fluidyne leaking after only a few years...anxious to hear about yours...

John in Fort Erie Canada
I used a Flex-A-Lite FLX-240. It's a pusher fan setup that installs in front of the radiator. I believe the new part # is FLX-440; but double check to make sure. They blow a total of 2500 CFM.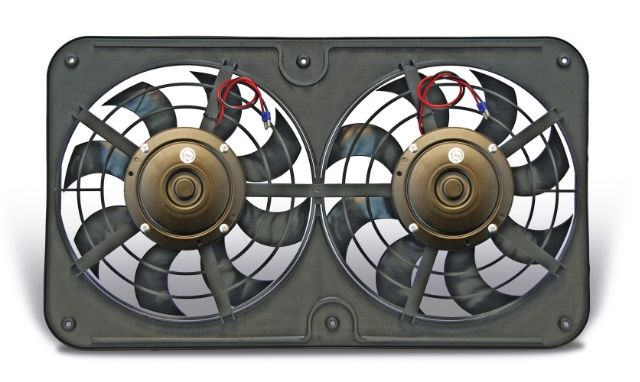 The stock Pantera fans blow a total of just 600 CFM; it's quite an improvement.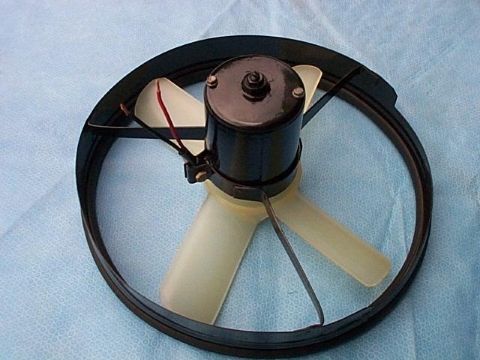 The fans sit in a nice shroud with a rubber gasket that cushions the shroud against the radiator. Just remove your stock fans and it slips in like it was made for it. No need to fasten it to anything, just slide it in and it wedges nicely into place. The very top of the shroud will be about 3/16 of an inch above the radiator when it's in place, but it's fine & the metal cover that covers the fans (the one with the 2 Phillips head screws that covers the top front of the radiator) fits with no problem. The bullet end wire connectors even plug into the factory connectors.