This is a stock 302 cleveland camshaft from a completely stock 302c engine that had done 130,000 miles.
What was the likely cause of the failure ?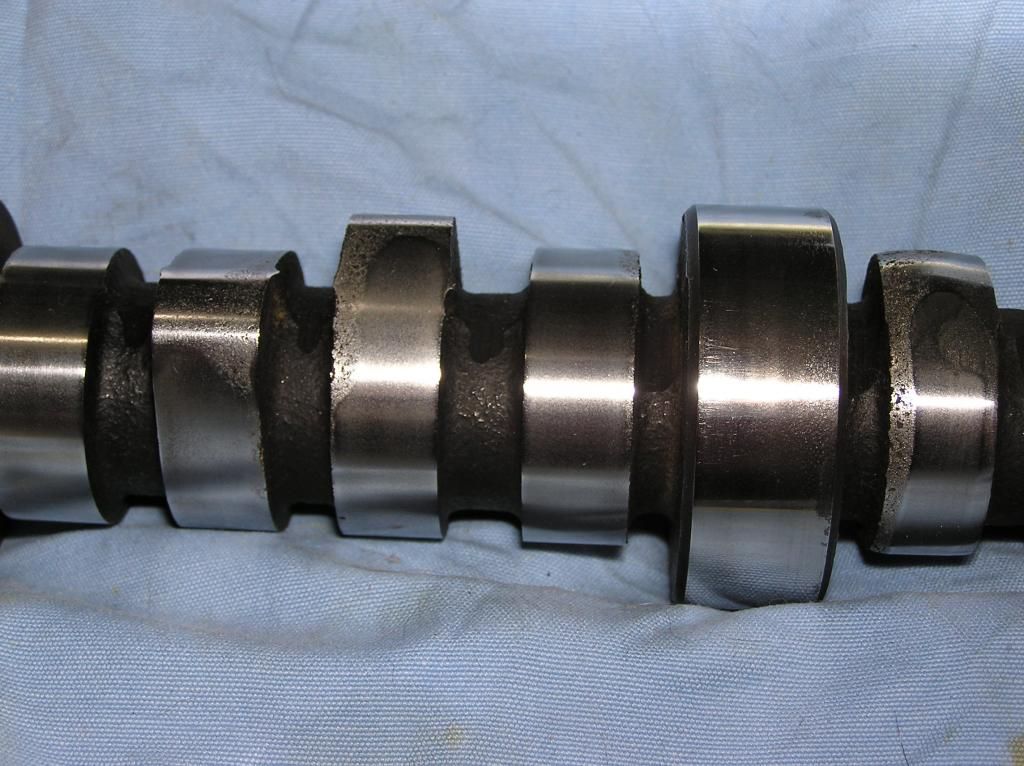 These are the specs of the cam (as best i can measure)
What are the general thoughts on the cams lift, duration and lobe separation angle ?