Replies sorted oldest to newest
stevebuchanan
Member
Hemmings designated Wilkinson's truck as the find of the day:
Starting with a dual overhead-camshaft 4.6L Cobra engine, but not where you'd expect it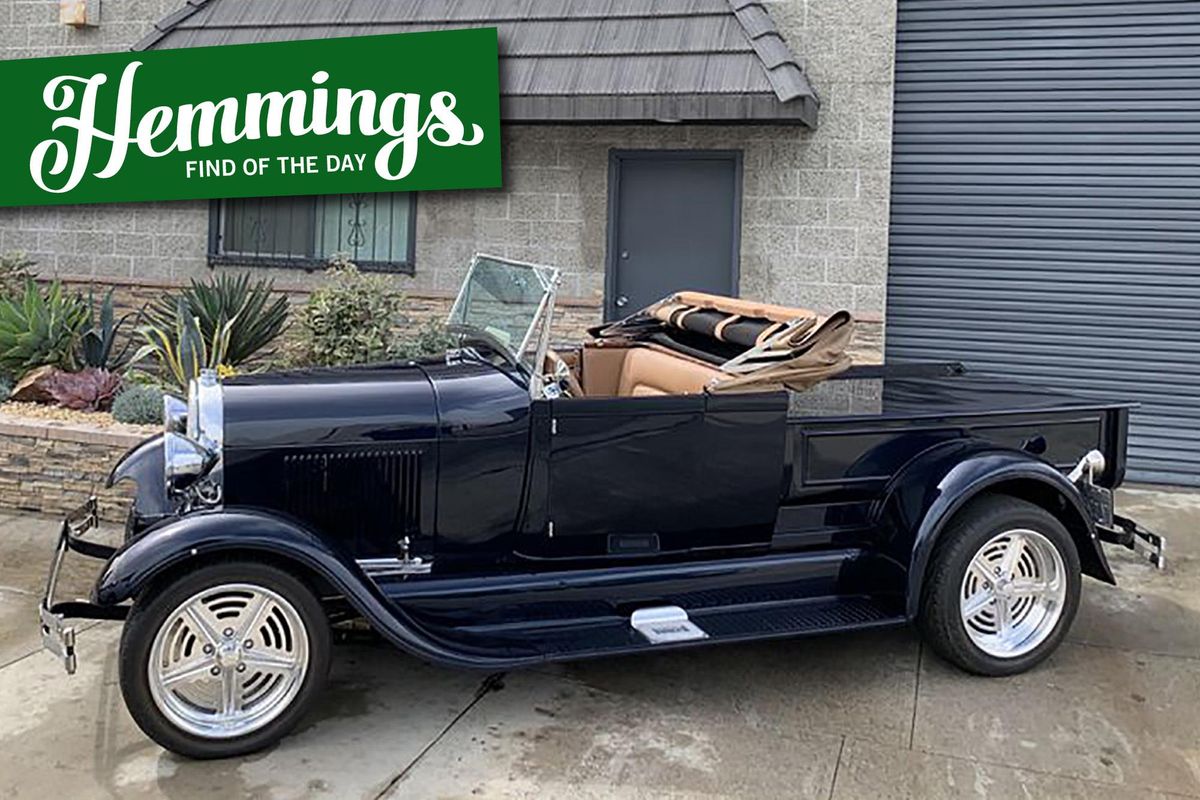 Comments: 0
W
What at first looks like a fairly typical late-twentieth-century street rod is anything but, as we see once the engine swapped into this 1928 Ford Model A roadster pickup listed for sale on Hemmings.com is revealed. To begin with, it's been converted to a mid-engine setup using a Ford 4.6L Cobra dual overhead-camshaft V-8 and Pantera transaxle. Then, to accommodate the drivetrain and to make it accessible, the entire body and chassis have been re-engineered so the former can tilt forward and reveal all the work done to the pickup. One would expect such an extensive undertaking to still have a few loose ends, but from the pictures it appears nothing here has been overlooked, from the finished interior to the folding top.
...did not see that coming! Hmm, awesome chassis/engine, perfect for a GT40~ish Pagani look alike...but I need a convertible and everyone likes a pickup and so...(!)
Amazing creation.
Add Reply