Yep...same minion UFO. She's become quite a useful shop helper. I'm a lucky guy..!
OK, so the whole house came down with some kinda of wicked funk and we've been out of commission for the past two weekends. Finally feeling healthy enough to get back out in the shop. Decided to put her up on floor jacks on the dollies so she would be up higher and still be a little mobile. Cut some boards to lock into the dollies, then secured the stands to the wood. Seems to work OK, let's see how it goes. I will also appreciate painting it up in the air.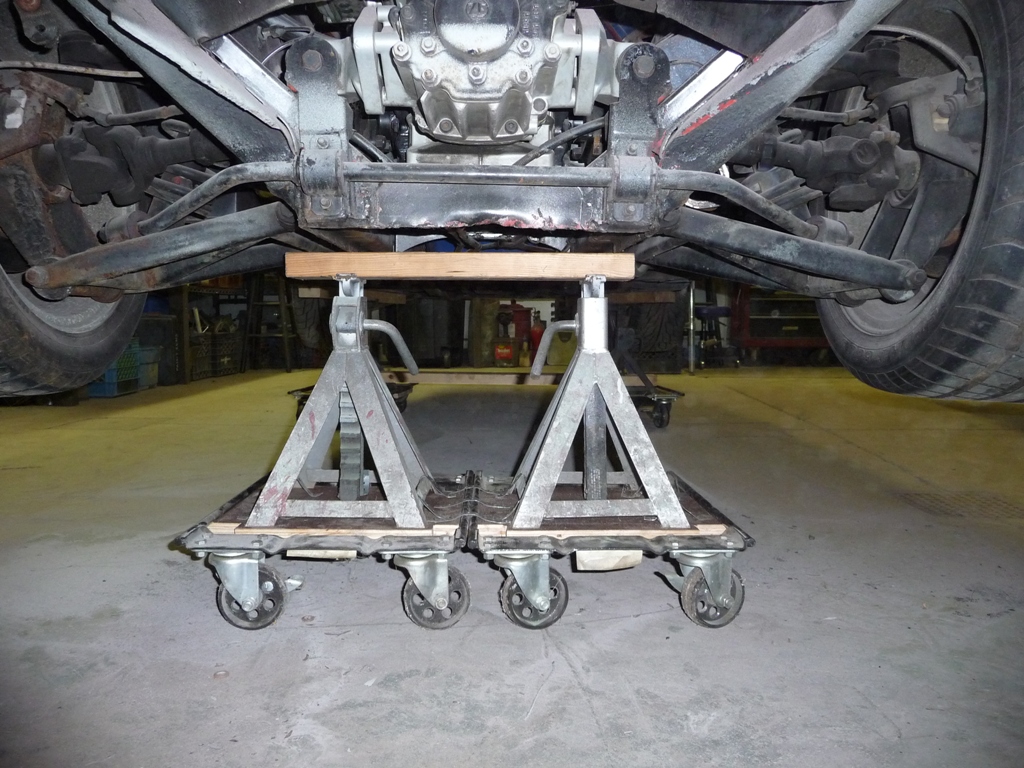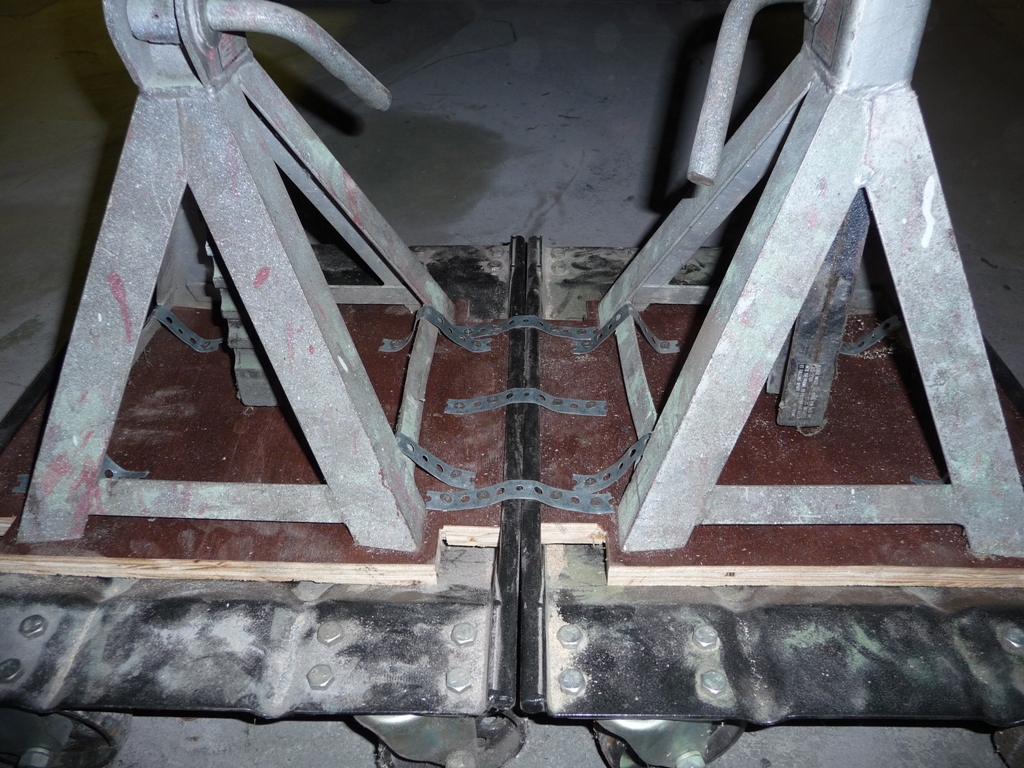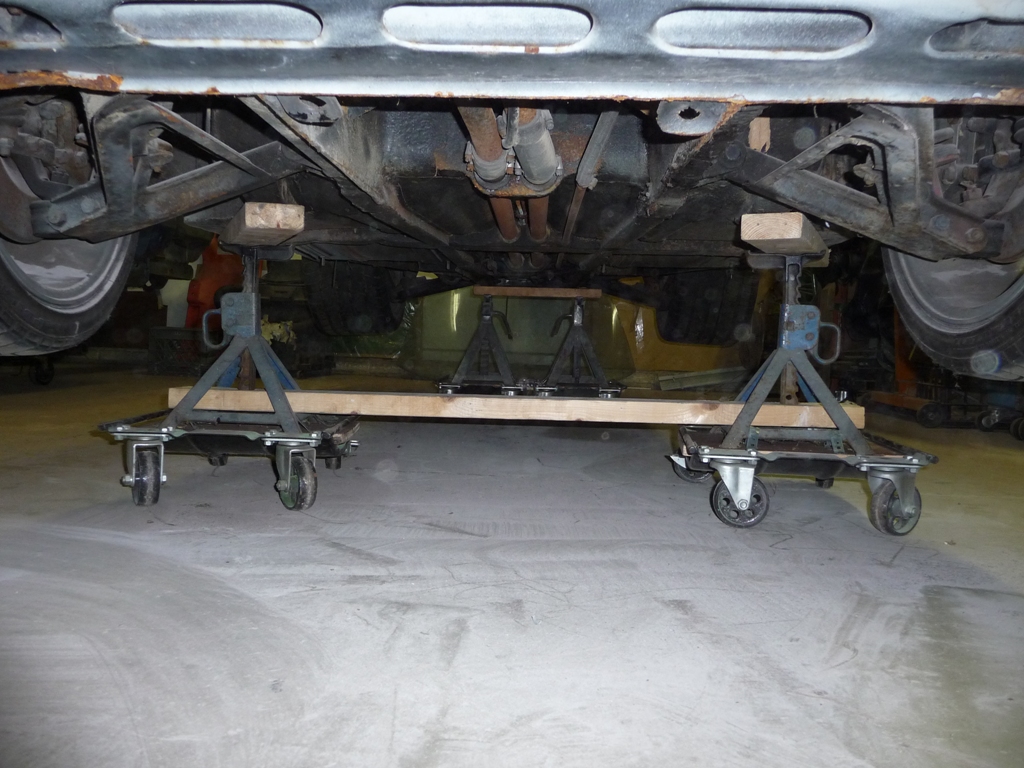 Spent the day under the nose stripping paint. Not much to share...a lot more of the same. Grinding...sanding...blah..blah.... Was nasty work, covered in dust..but got her done! Good news remains...more dents, very limited rust. No complaints!!