OK, so managed to get about 5 hours in on Sat and another 5 on Sunday. Made some good headway, resulting in a lot of parts now on the floor. The bad news....I broke the original windshield pulling it out. Damn..damn...damn...
I was pulling it like I have so many others, by flipping the lip back while someone applies steady pressure, but the gasket was being stubborn. I should have stopped and cut the gasket, but instead I asked my daughter to push a little harder. Those dance legs of hers are a bit stronger than anticipated. Really a shame as it was in nice shape. Anyone have a windshield....??
Anyway...once I stopped crying I got back to it. The interior is now just about gutted, and the front trunk/radiator area are stripped. I think the toughest part of the job so far was pulling the wire harness. The casing was about as flexible as petrified wood. I think I'll have to cut it all off and tape wrap when it's time for reassembly. At this point, all that's left is the front suspension, headliner, and door window mechanisms.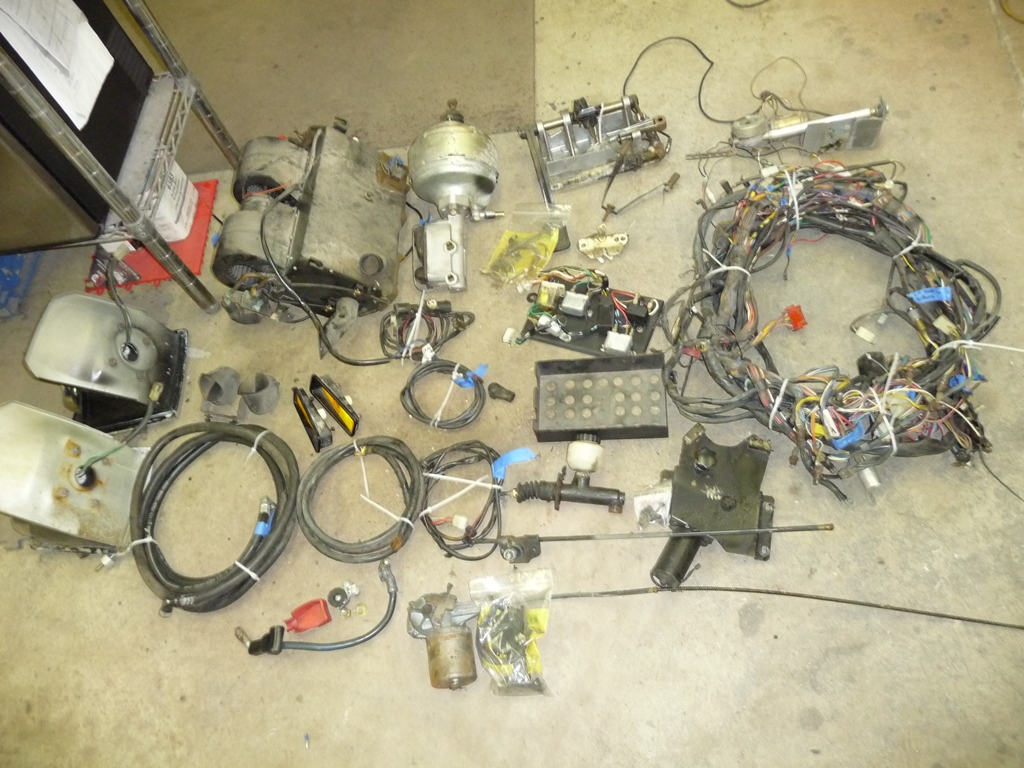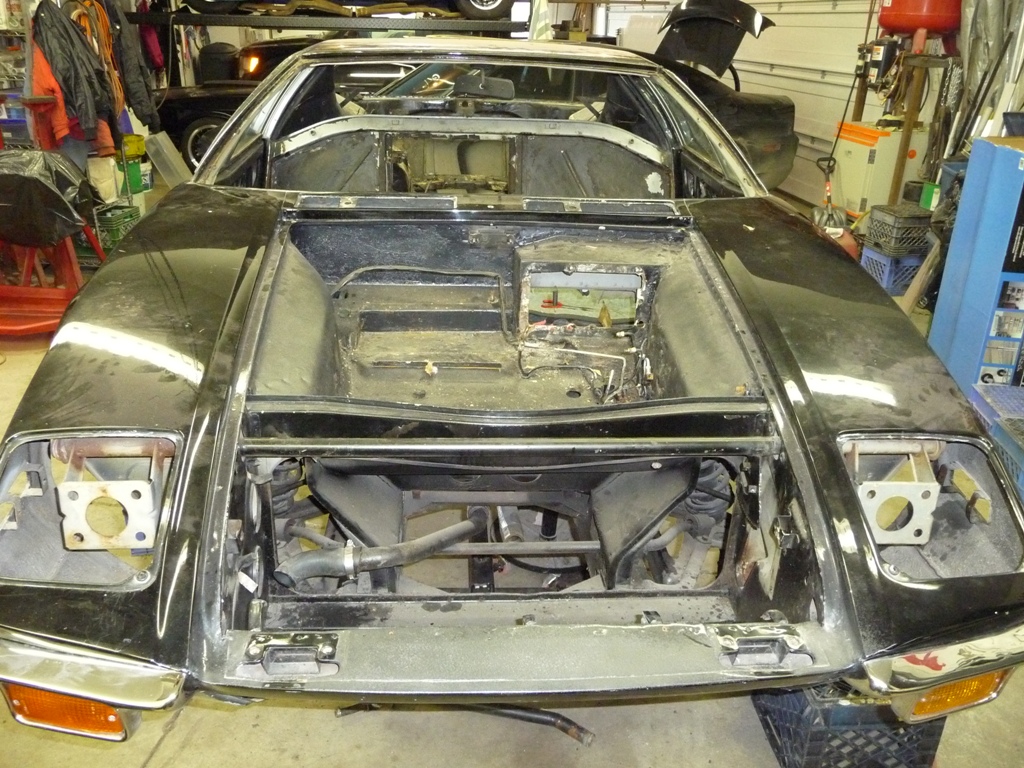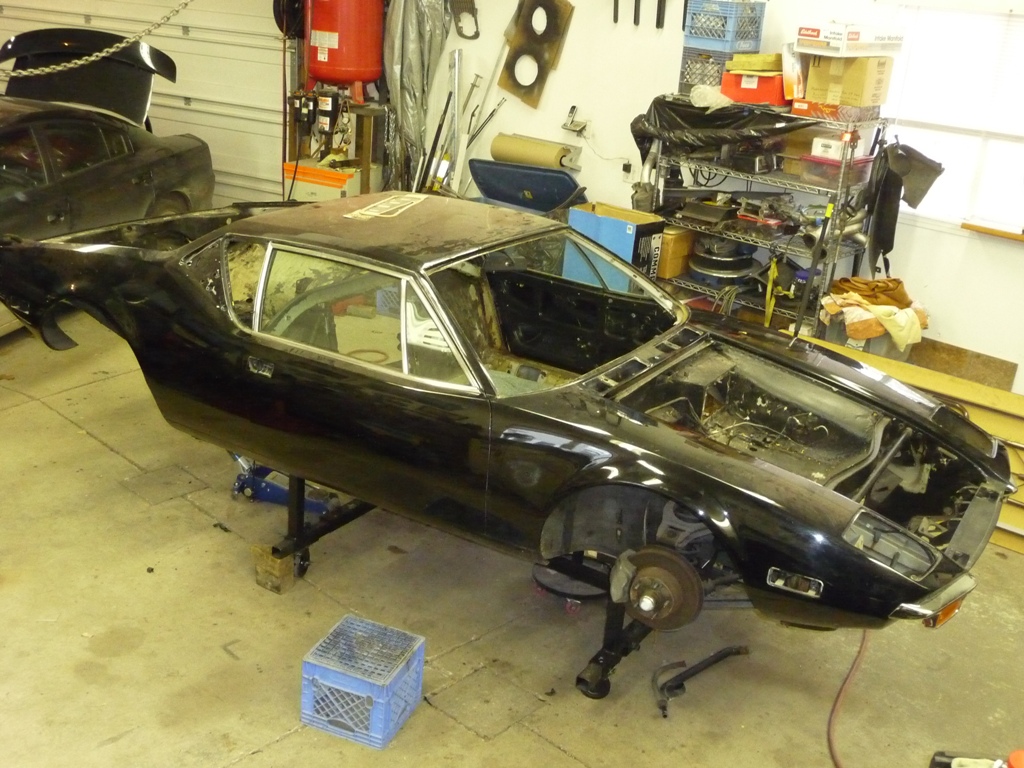 Hopefully will be fully disassembled and heading for media blasting next Sat.
Can anyone give guidance on how to get the side windows and mechanisms apart. I was looking them over and don't see an obvious method. Thanks...