Hi guys,
Quick status update...
Picked the car up from the media blaster. Very pleased with the job and not too much ugly uncovered. Did find some light body damage left front corner and some corrosion at the radiator support (known) and lower rear corners of door jams. They will need some surgery to get them right, as the previous repair work was beyond crappy.
Decided to build a temporary wall in the shop to keep the heat, dust, paint stink in the shop. Seems to work great so far...we'll see if I can make it through the winter w/o poking a hole in it while moving stuff around...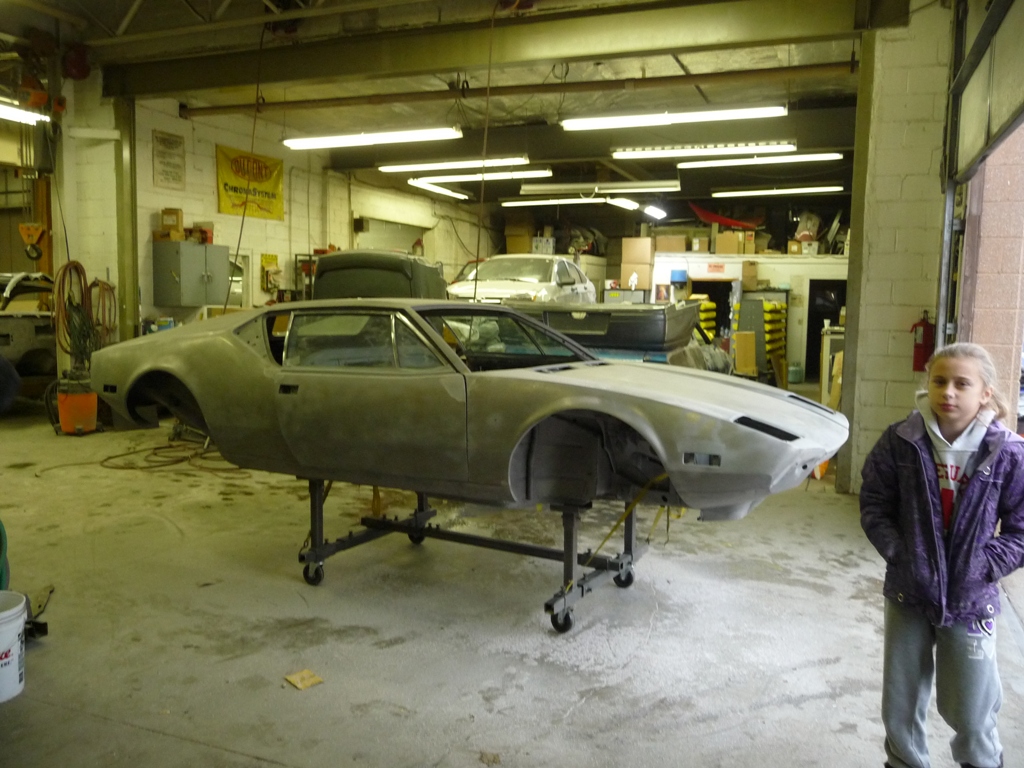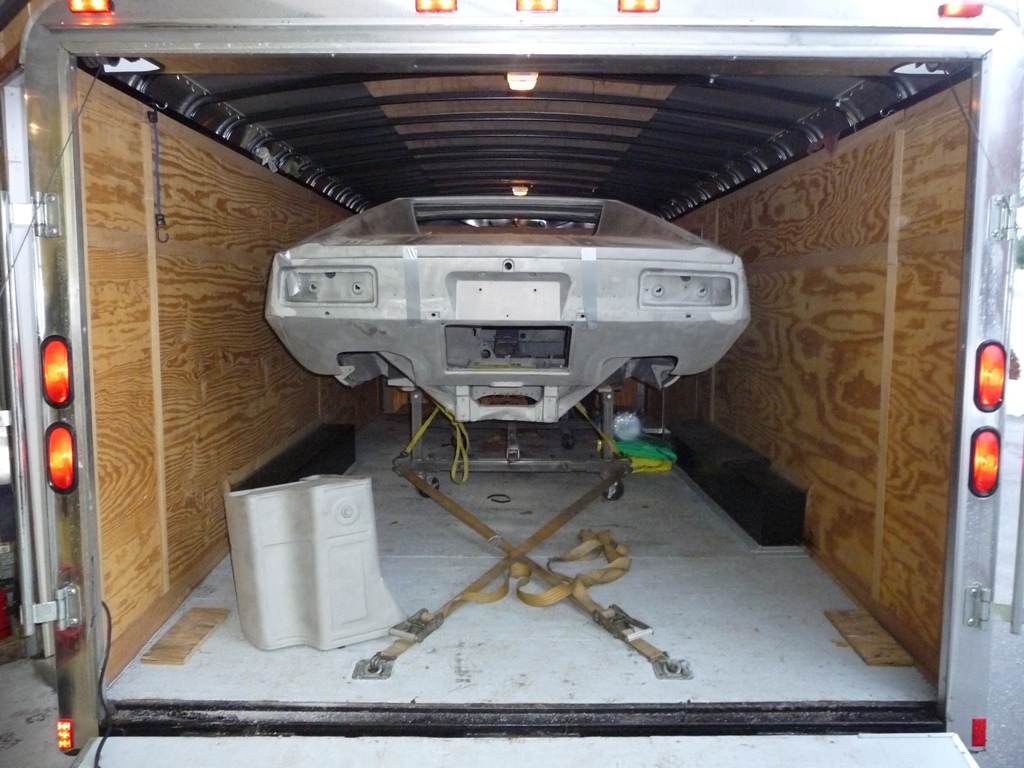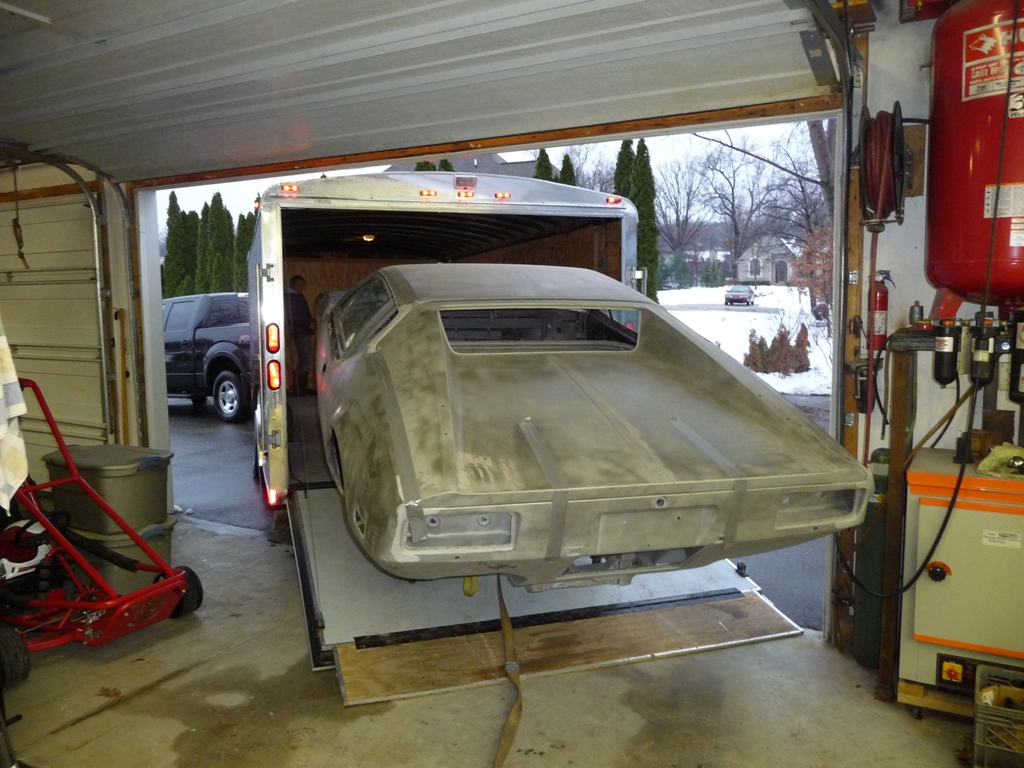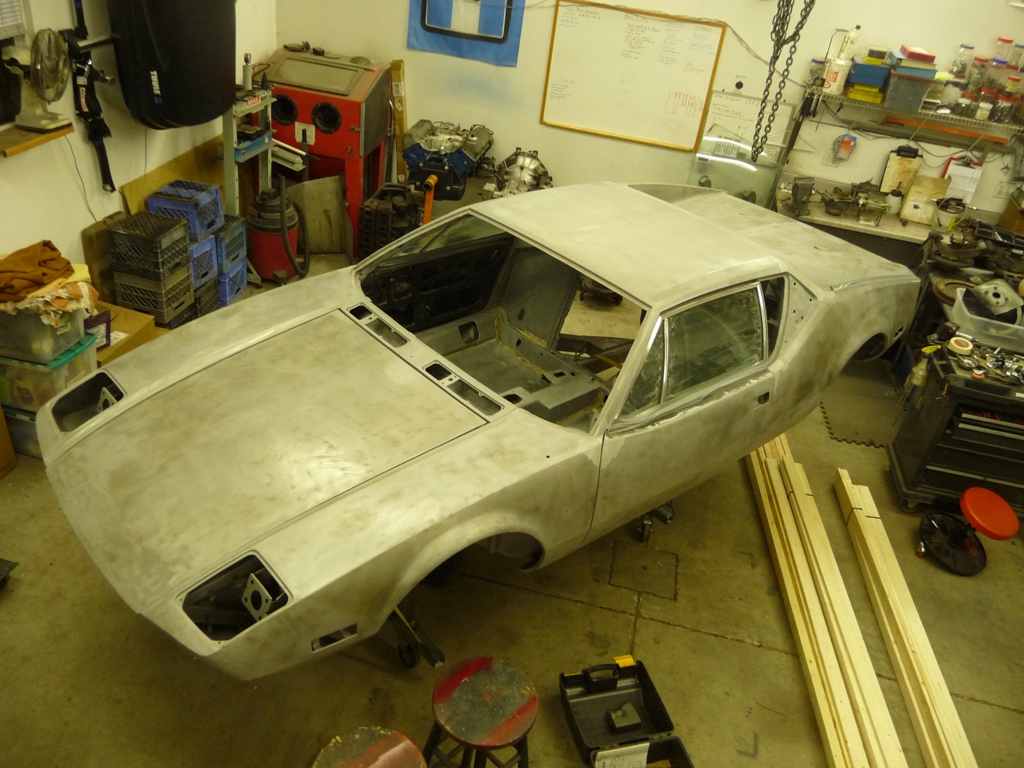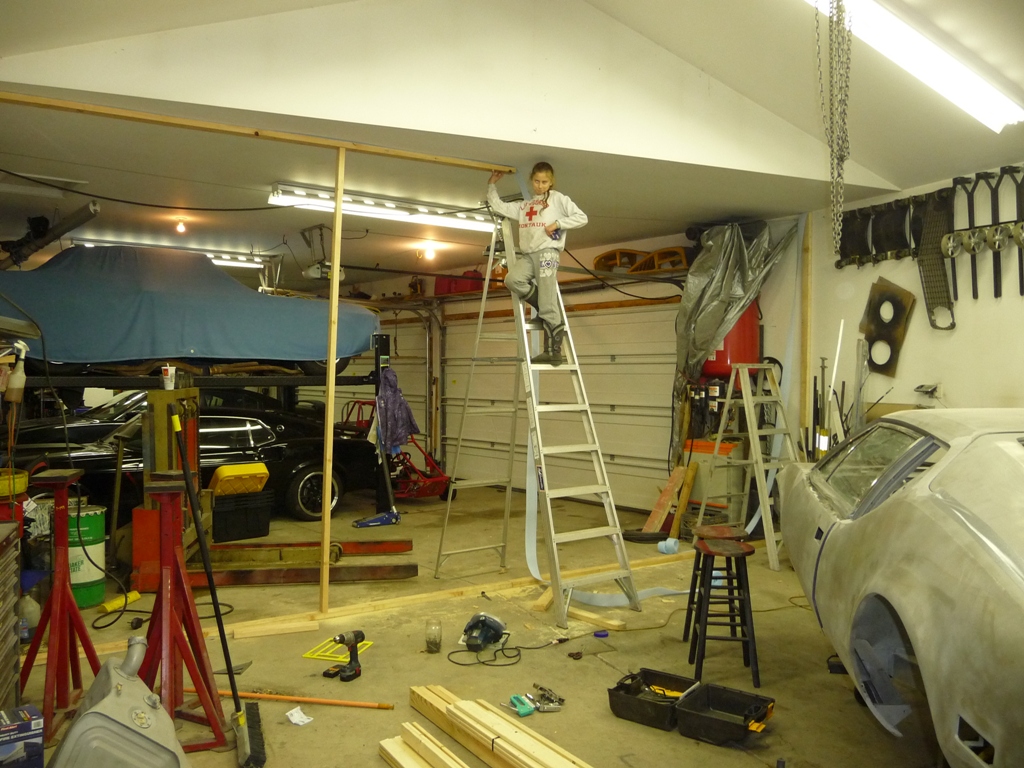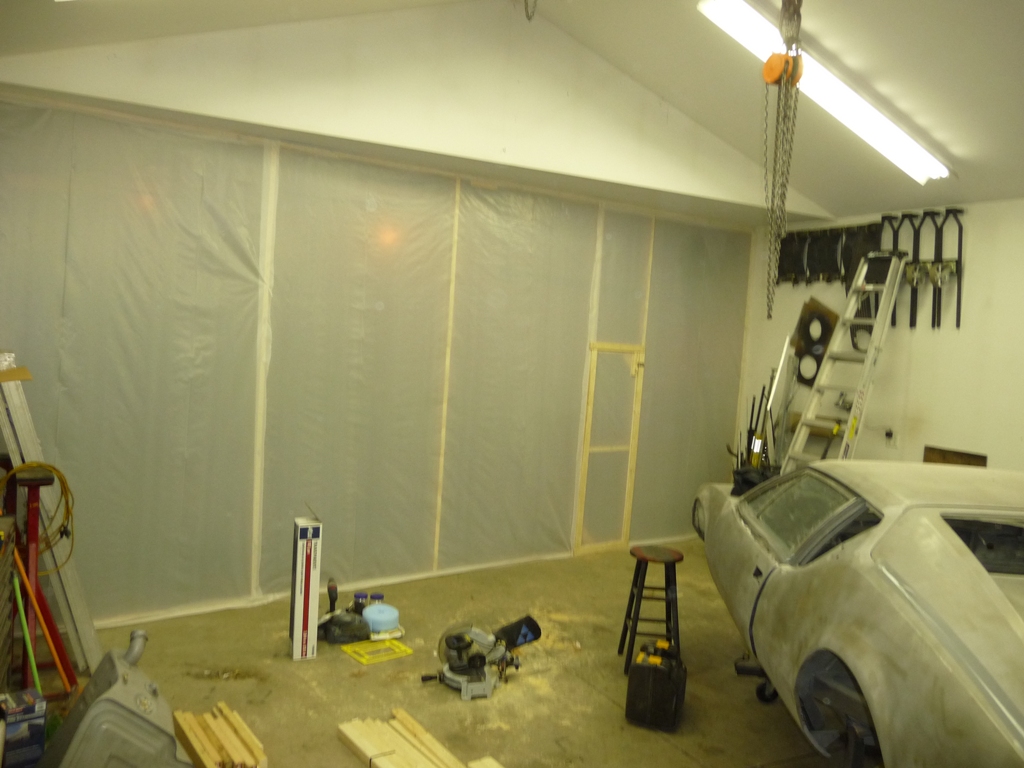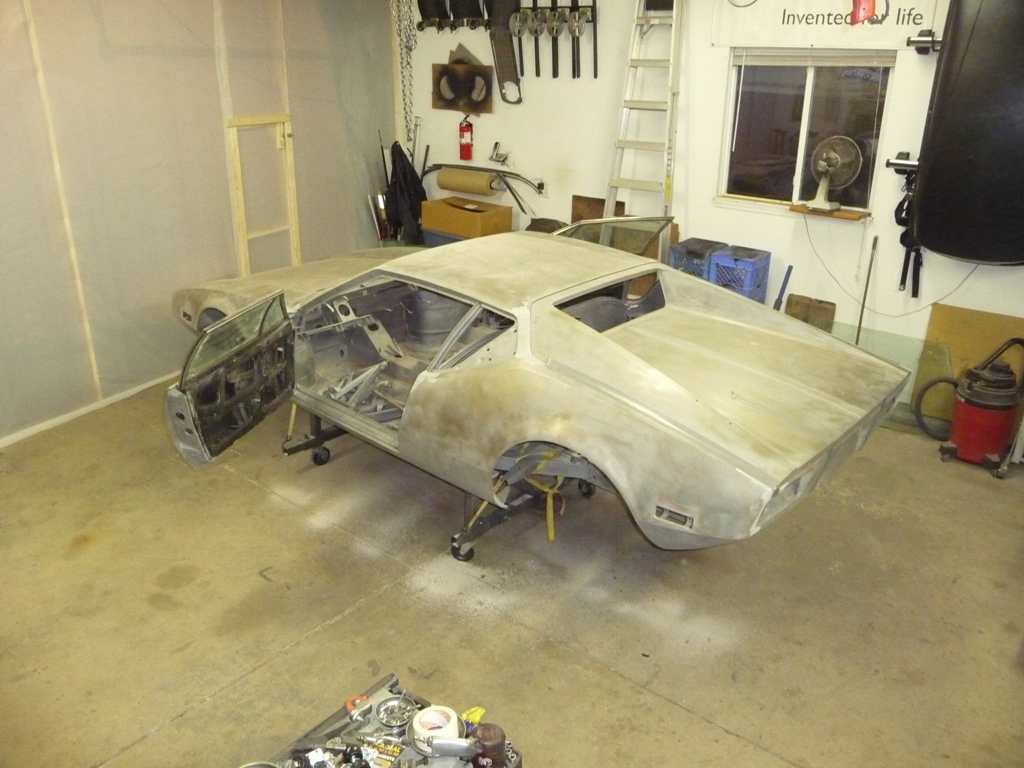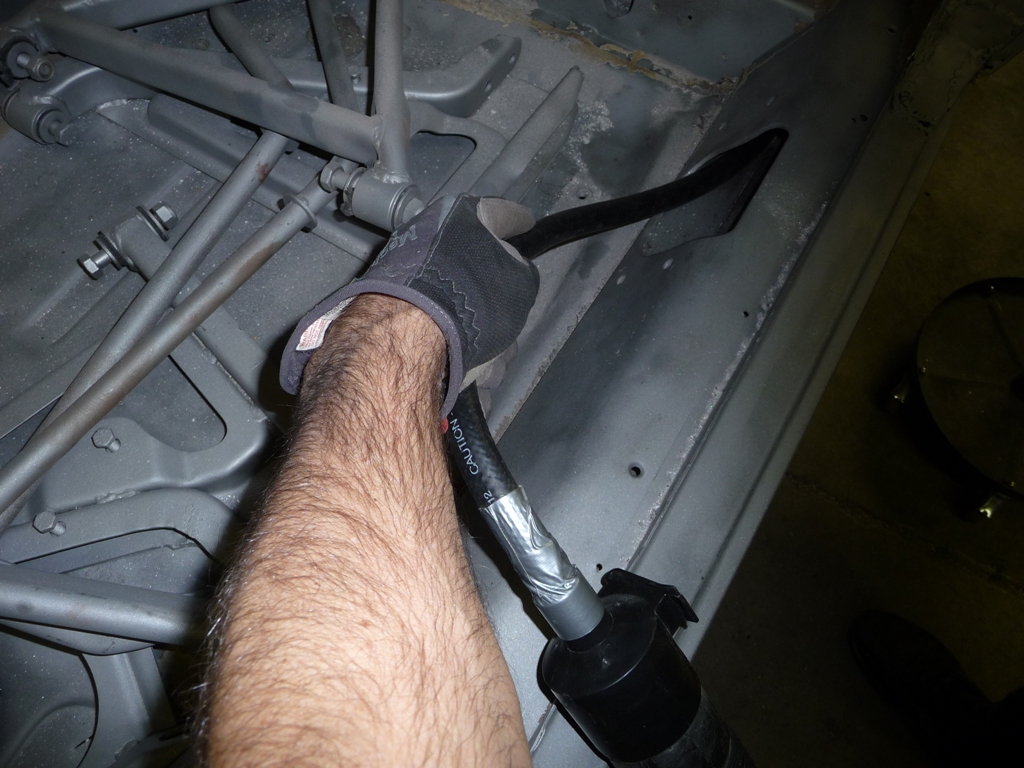 First task now is to get the chassis cleaned up. I've spent about 4 hours so far trying to get the insides of the frame sections cleaned out. I've collected about 3 gallons of media in the shop vac so far.