OK, so got to spend a few hours in the shop yesterday. First task was to get her up on some teeny jack stands, so I can work more easily on the underside. In a total brain fart....I built the wall with the portable hoist on the wrong side of the wall. Doh..!!! So, had to string her up from the ceiling.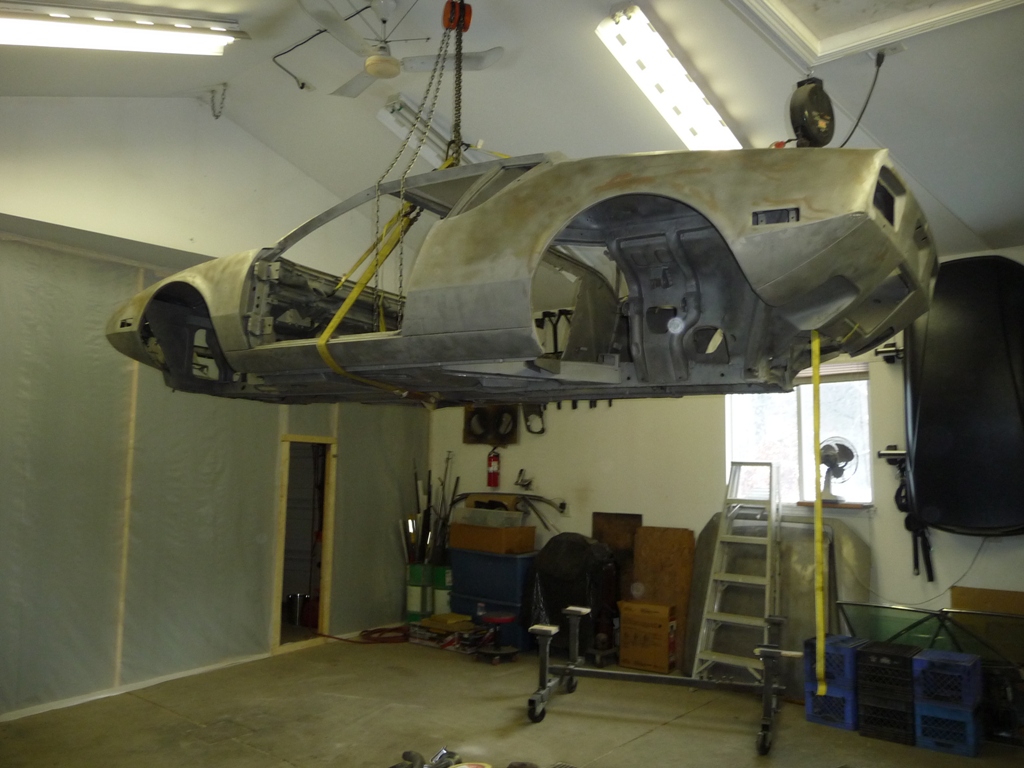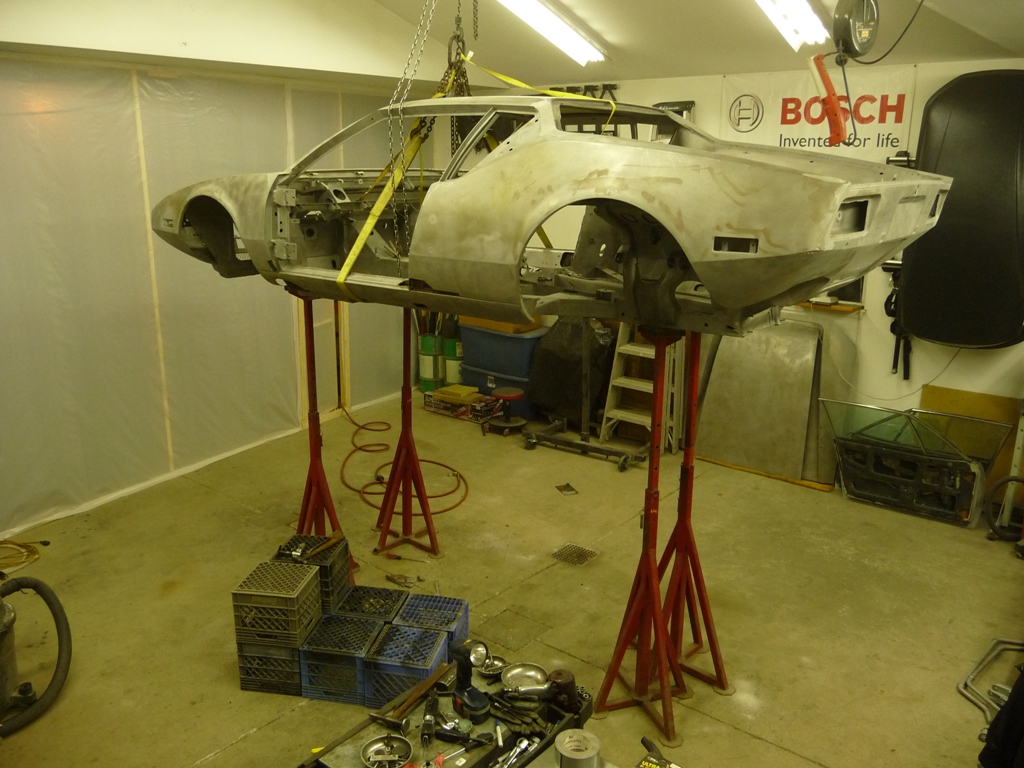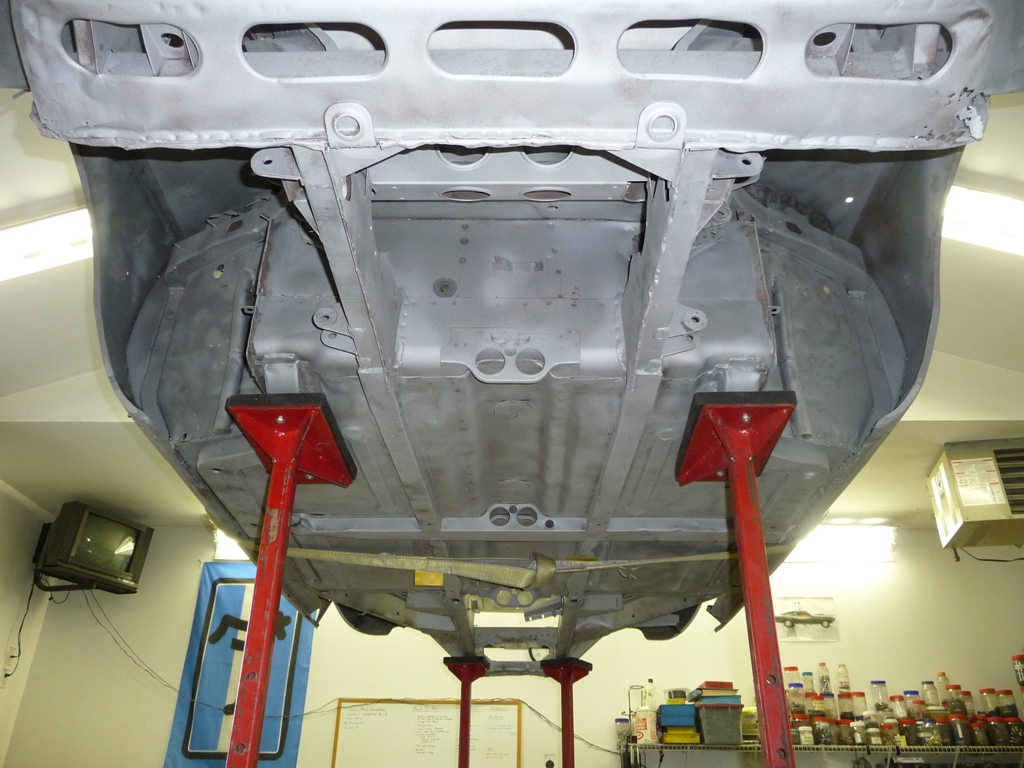 So, started looking hard at all the ugly areas, and determined the only way to really know was to dig in...found quite a bit of really ugly underneath.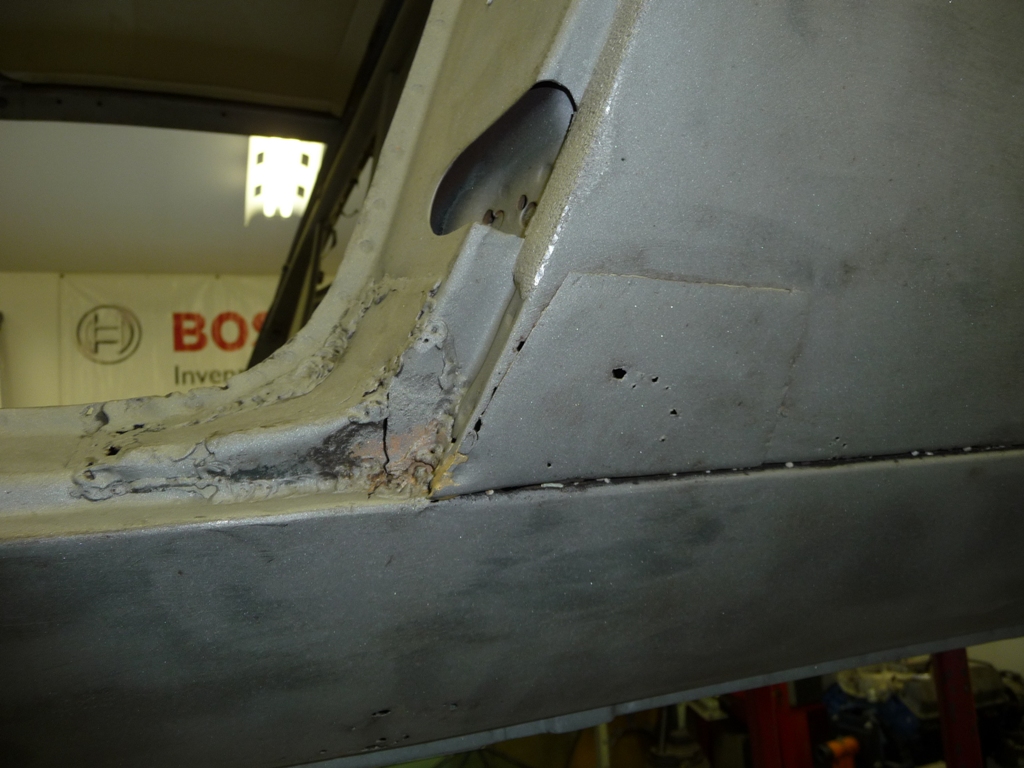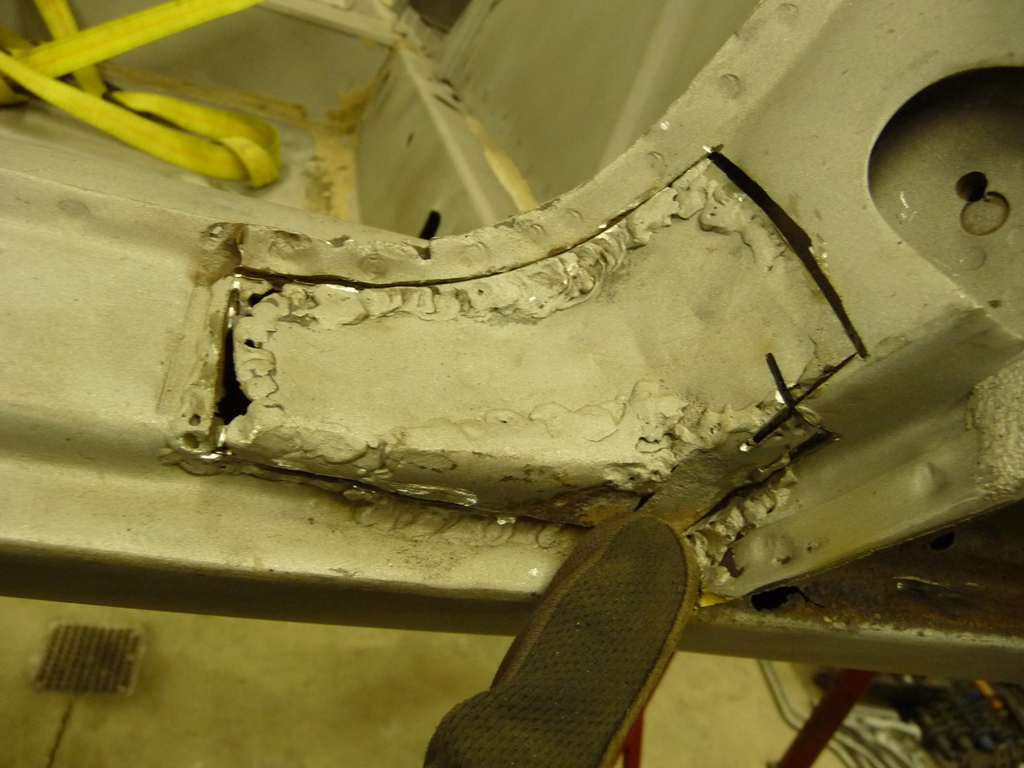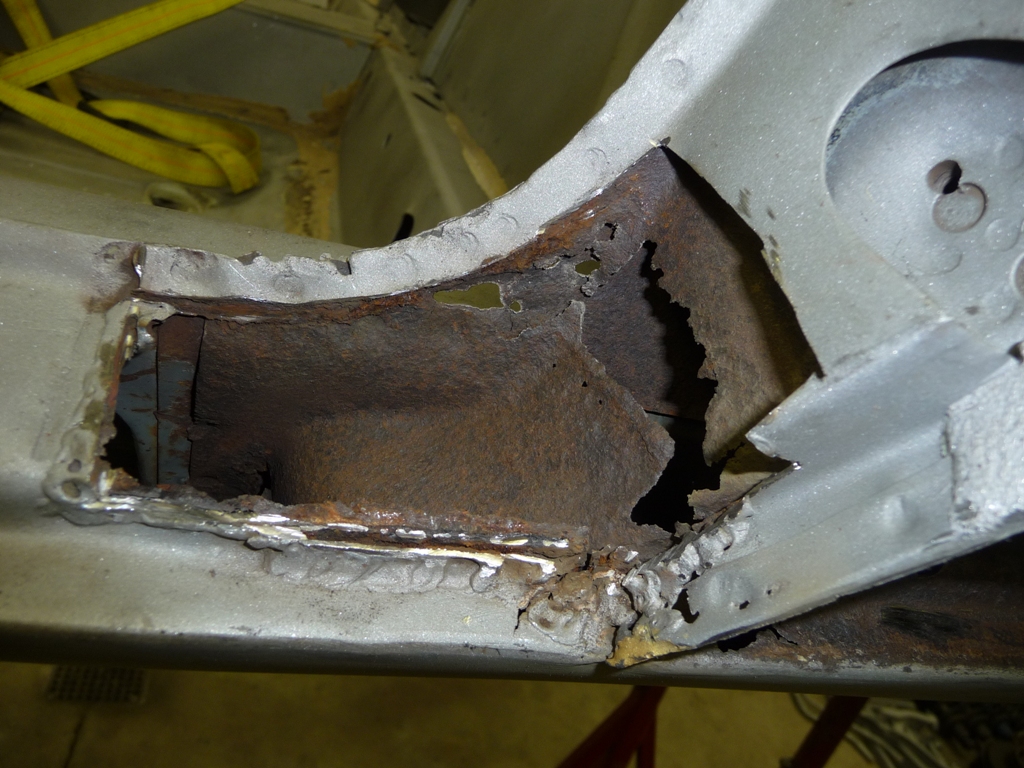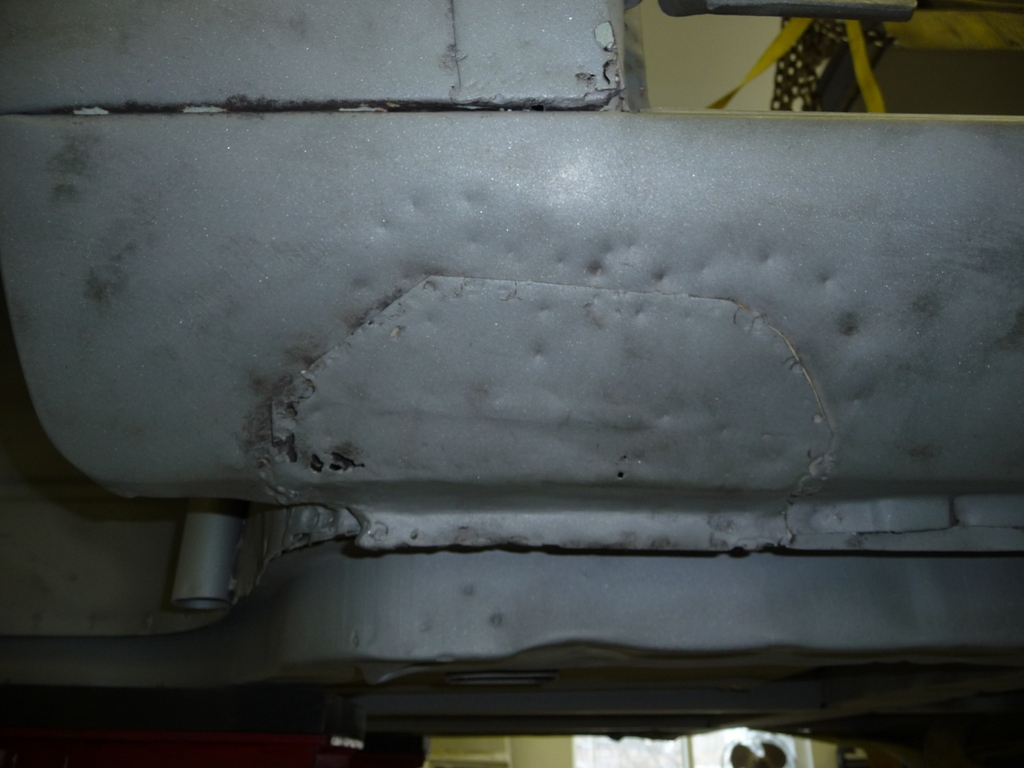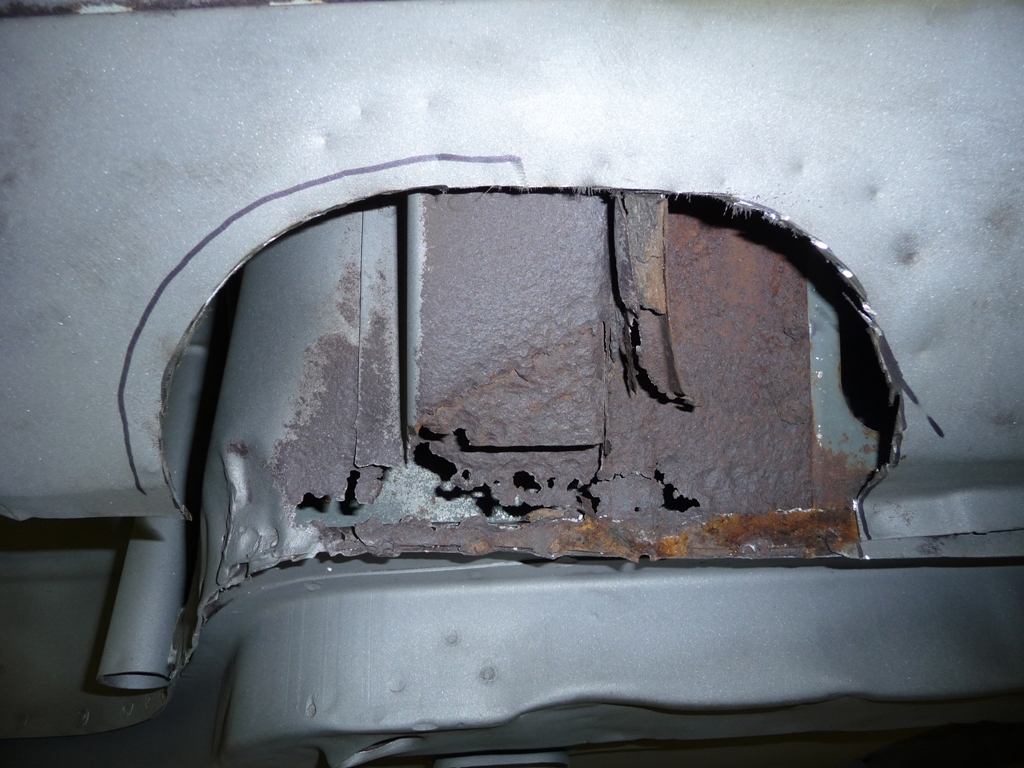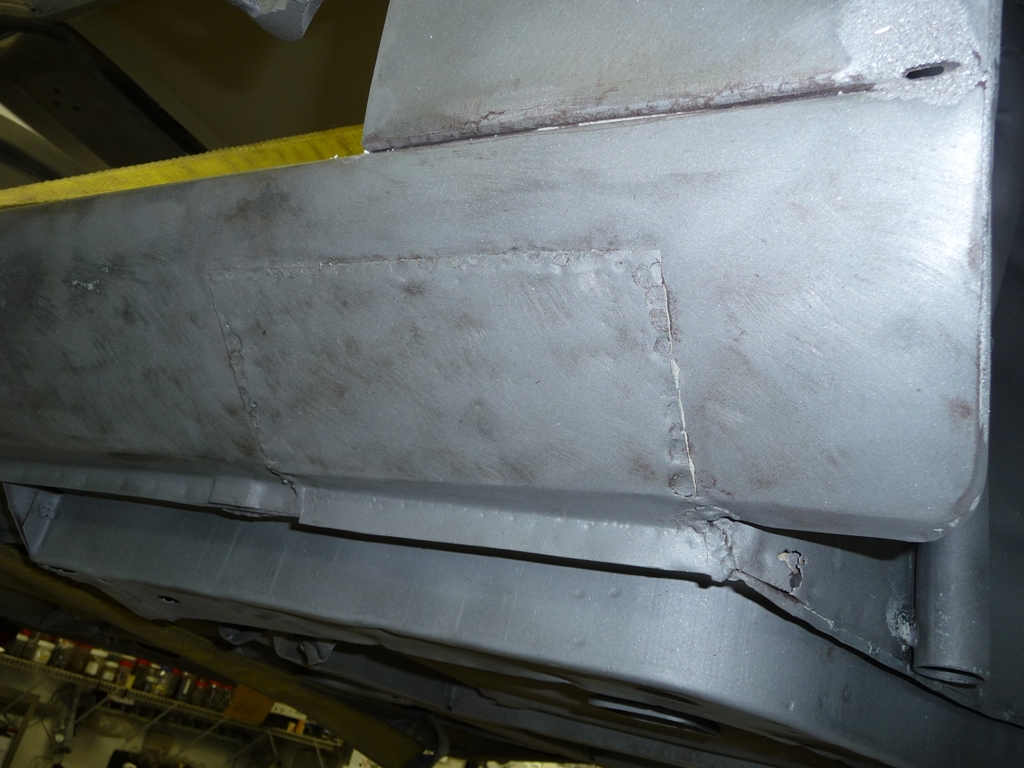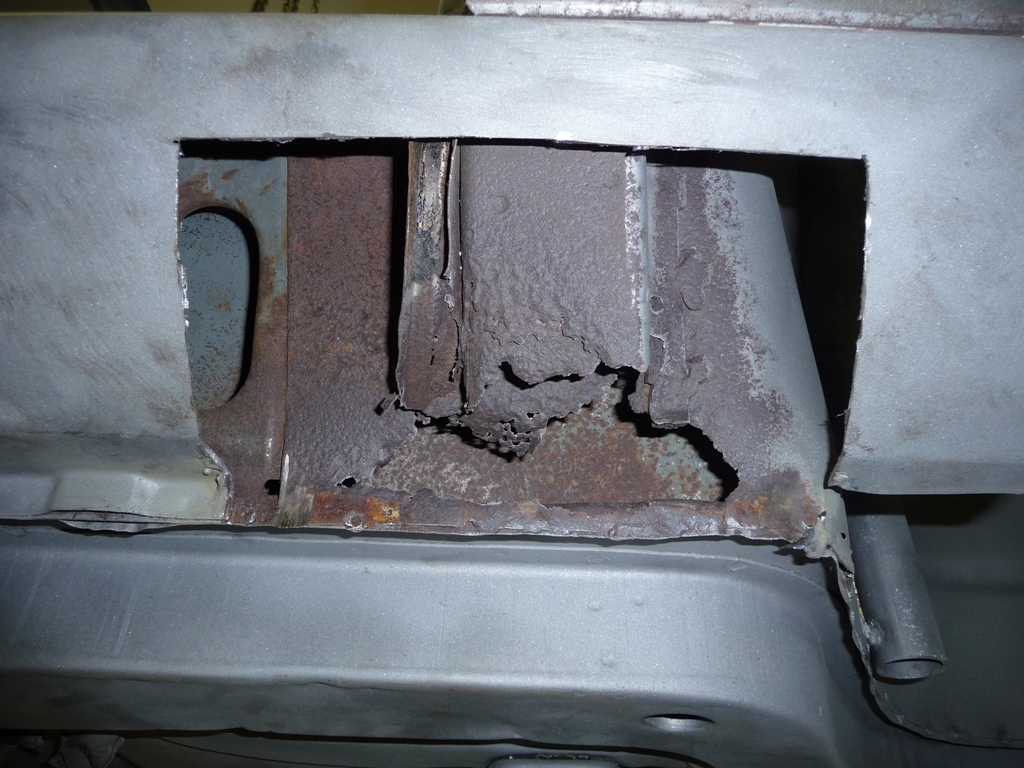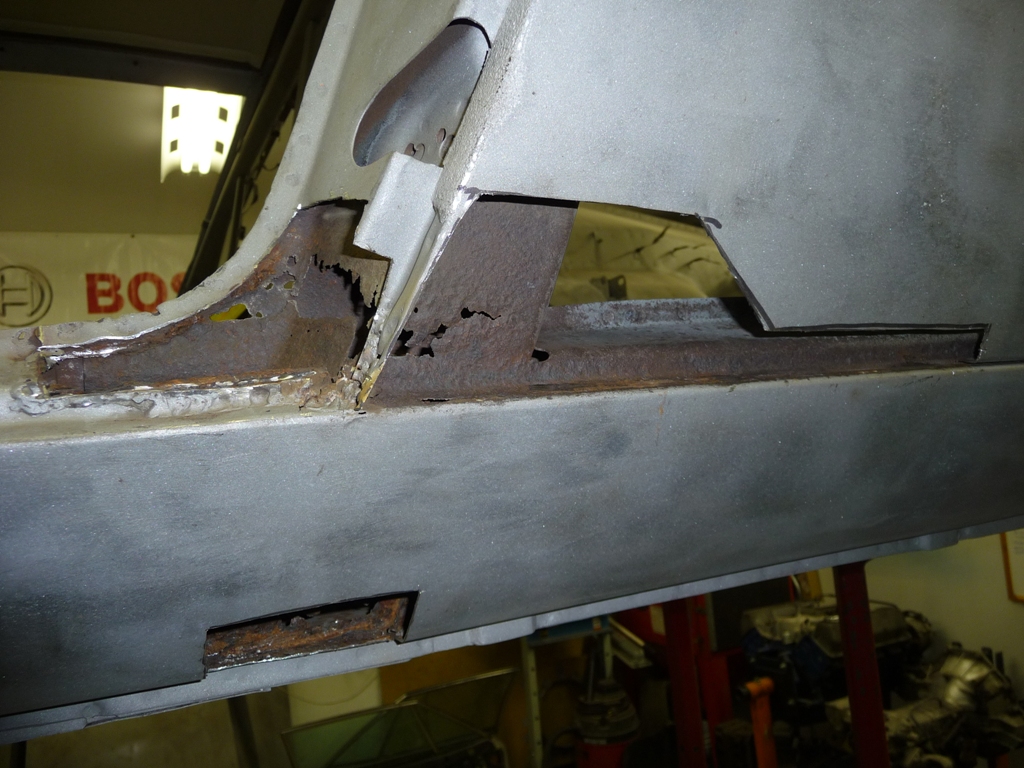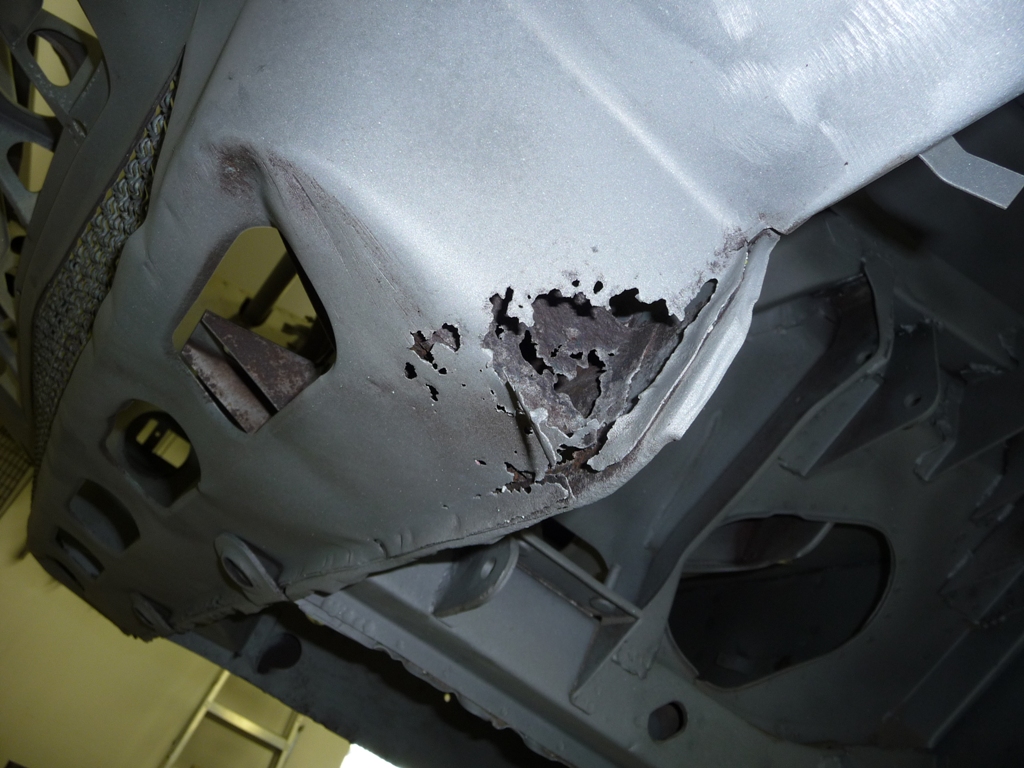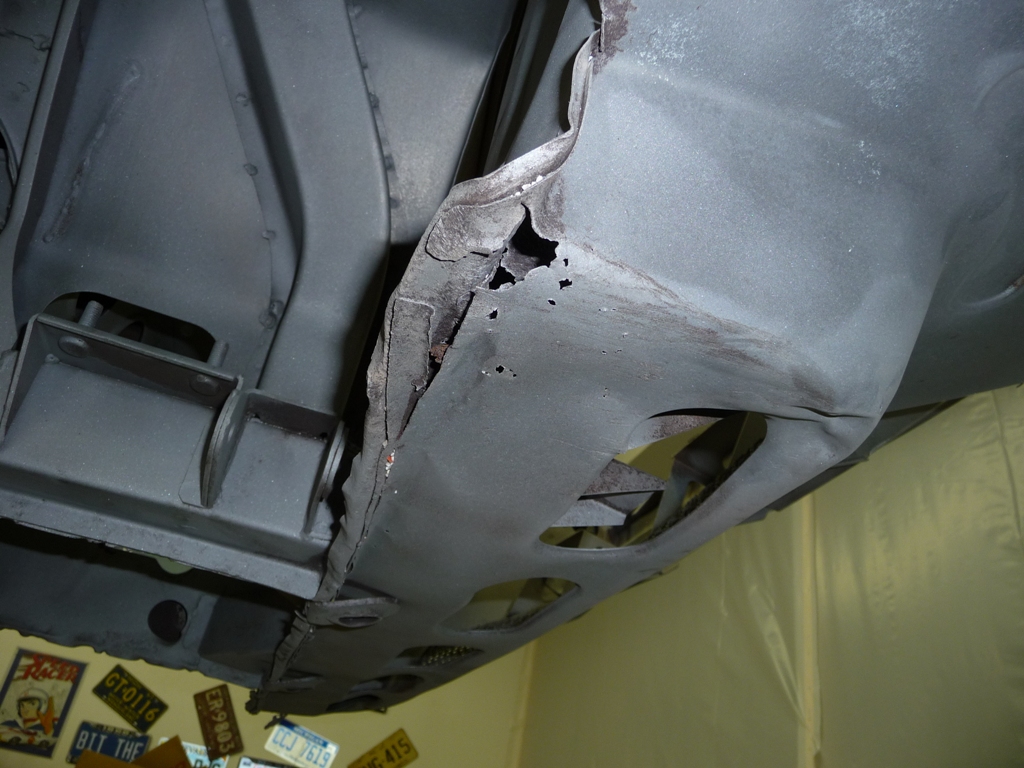 There are many areas of the frame that are damaged. Looks like the car was pulled from ditches a few times.... Many frame holes are torn open or damaged. The one under the passenger seat is absolutely shredded.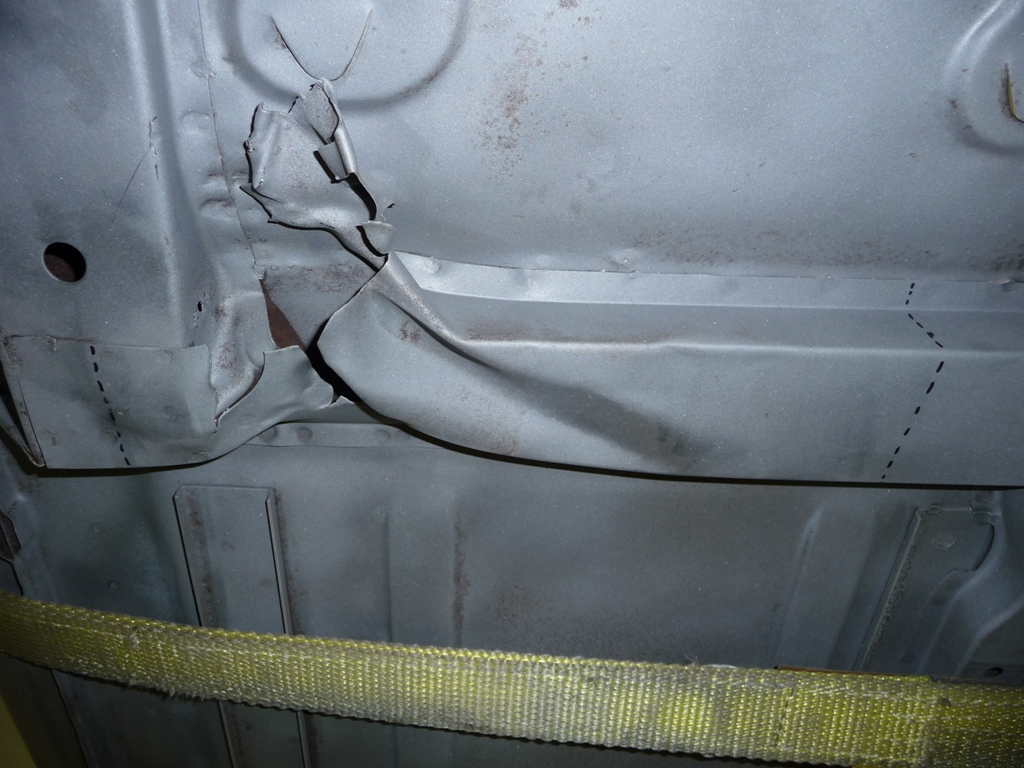 I'm gonna cut this section out and fabricate a new section.
The parking brake reaction bracket appears to have come loose from the frame at some point, and has been cobbled back on. Unfortunately, I can't tell what angle this is supposed to be mounted at. Does anyone have access to a clean photo of theirs so I can reference what angle this bracket should at? It would be greatly appreciated.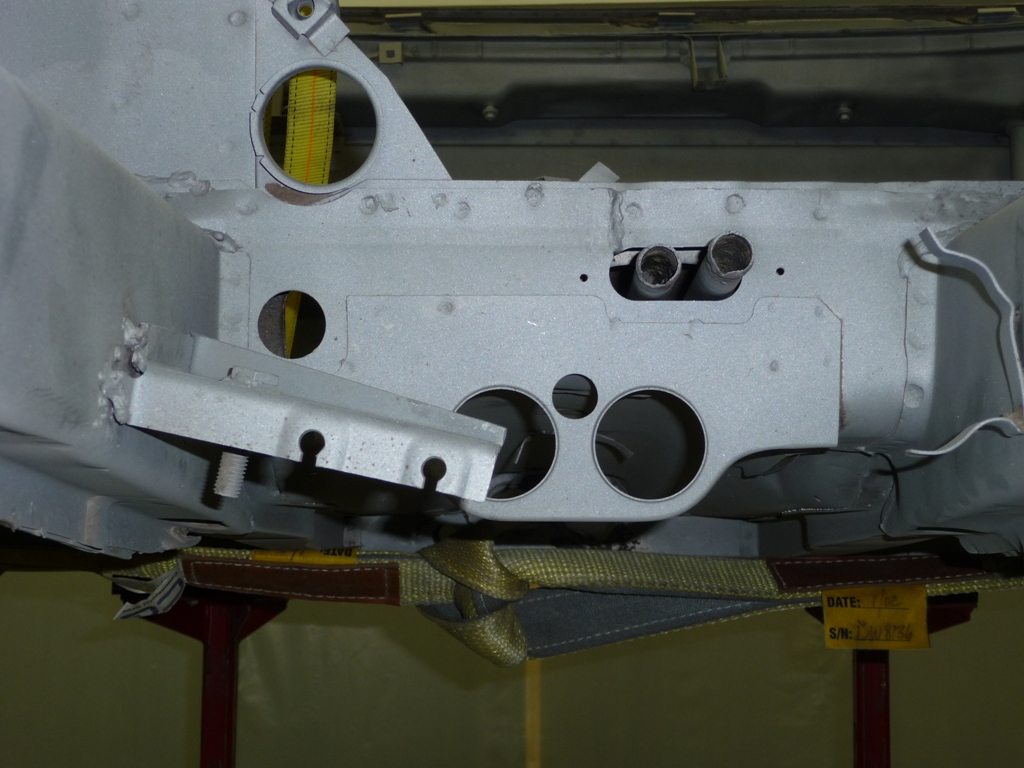 Tomorrow I'll sand blast inside the rockers and see what I come up with....