Thanks, appreciated.
Hmm...interesting tid bits. I'll consider during assembly. I'm struggling with which/what mods to make, as I want to car to present as OE config.
OK, so decided to tackle the rear cross member next rather than the rocker, as I want to hit all the items that need the car so high in the air first.
Drilled out the spot welds and removed the badly bent bottom metal.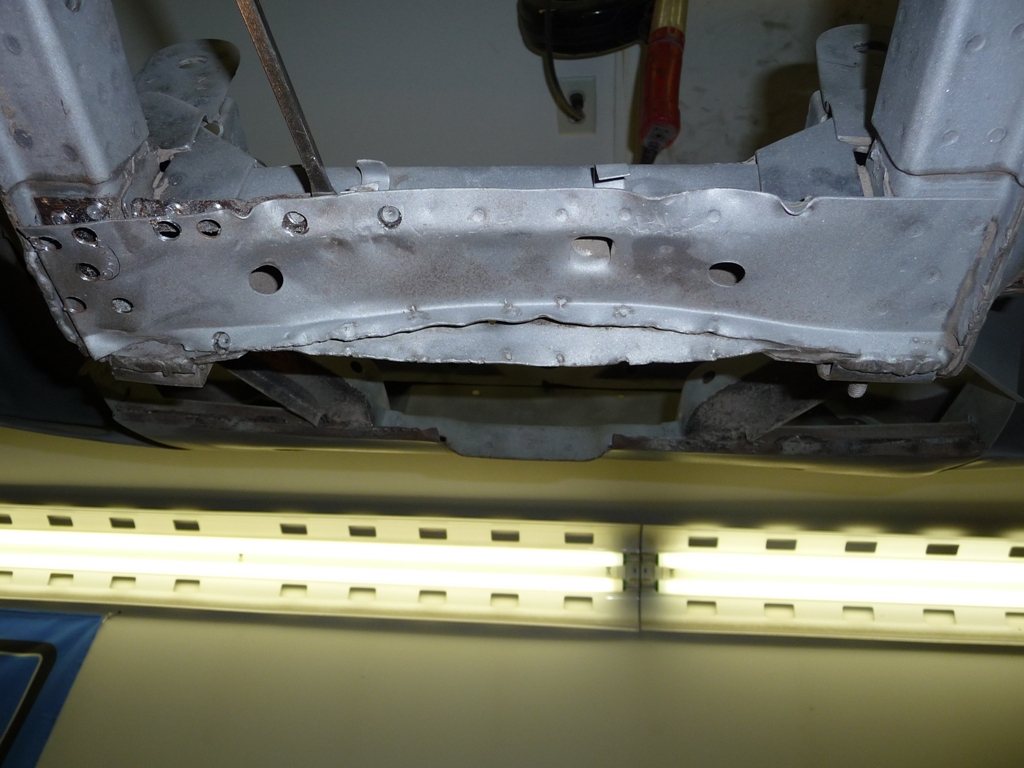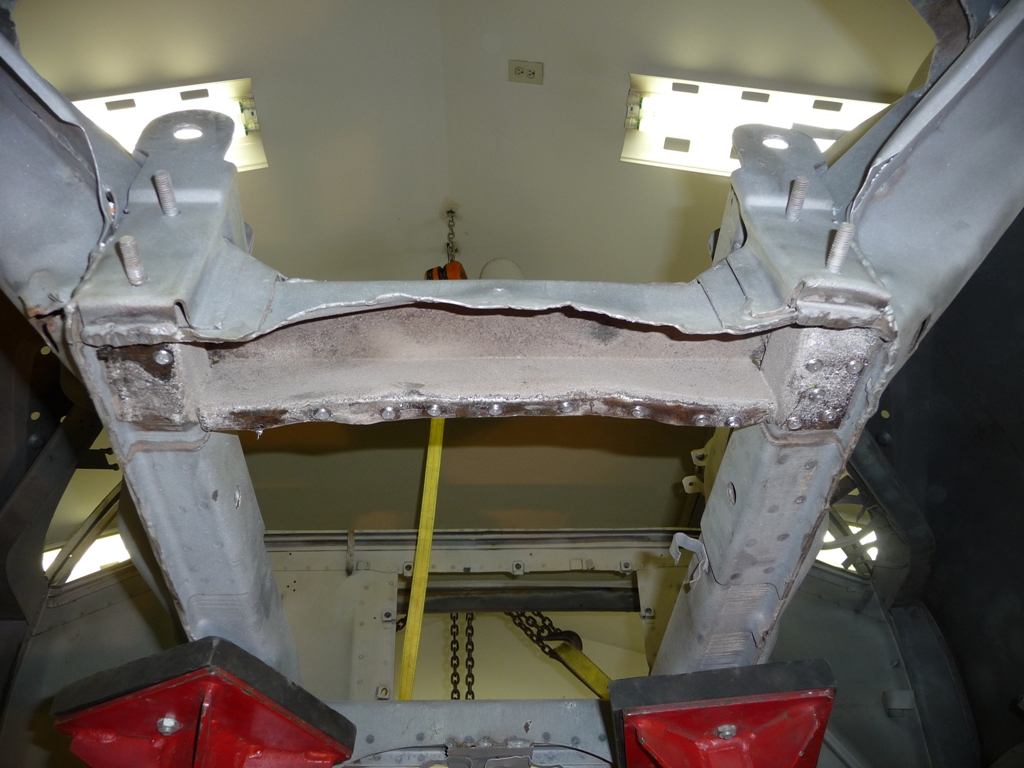 Straightened the structure...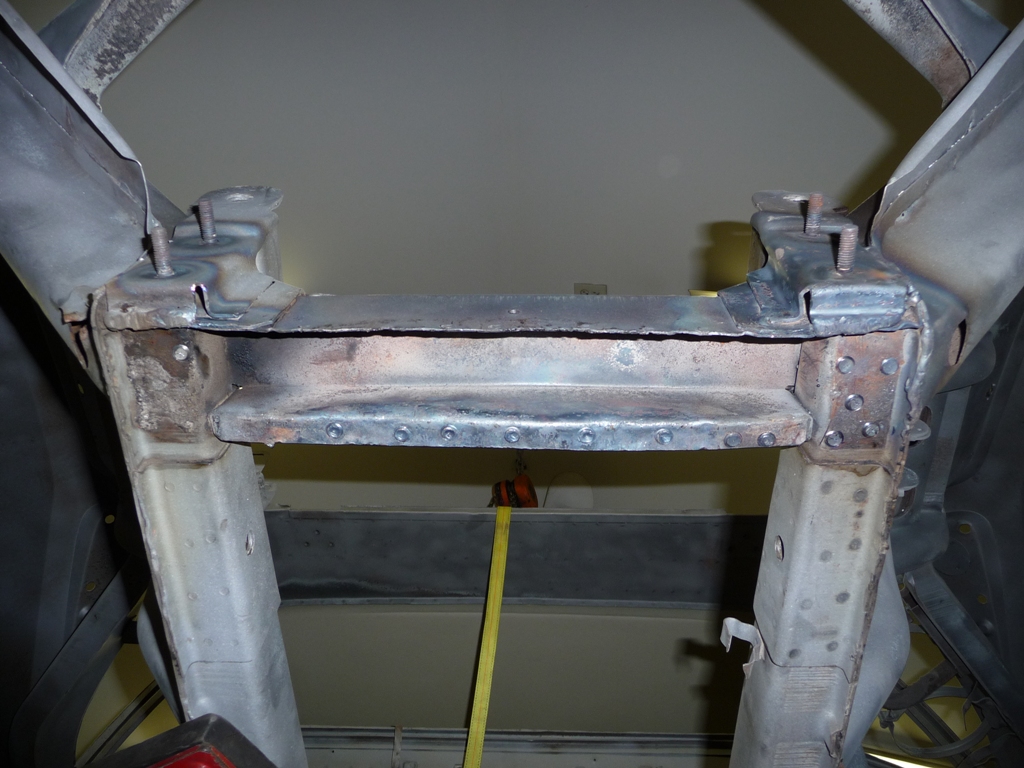 Was talking with Kirk Evans last weekend and he mentioned the idea of incorporating jacking points into the car, I thought this sounded like a great idea since it doesn't really seem there are good locations to safely jack (i.e. w/o damaging sheet metal). So, while doing the straightening work, I came up with the idea to fill the rear cross member with plate steel with a split pipe for structure inside of the sheet metal. The idea is that the modification would be absolutely invisible (OE appearing) and would provide a rock solid jacking point. Here is the piece I created..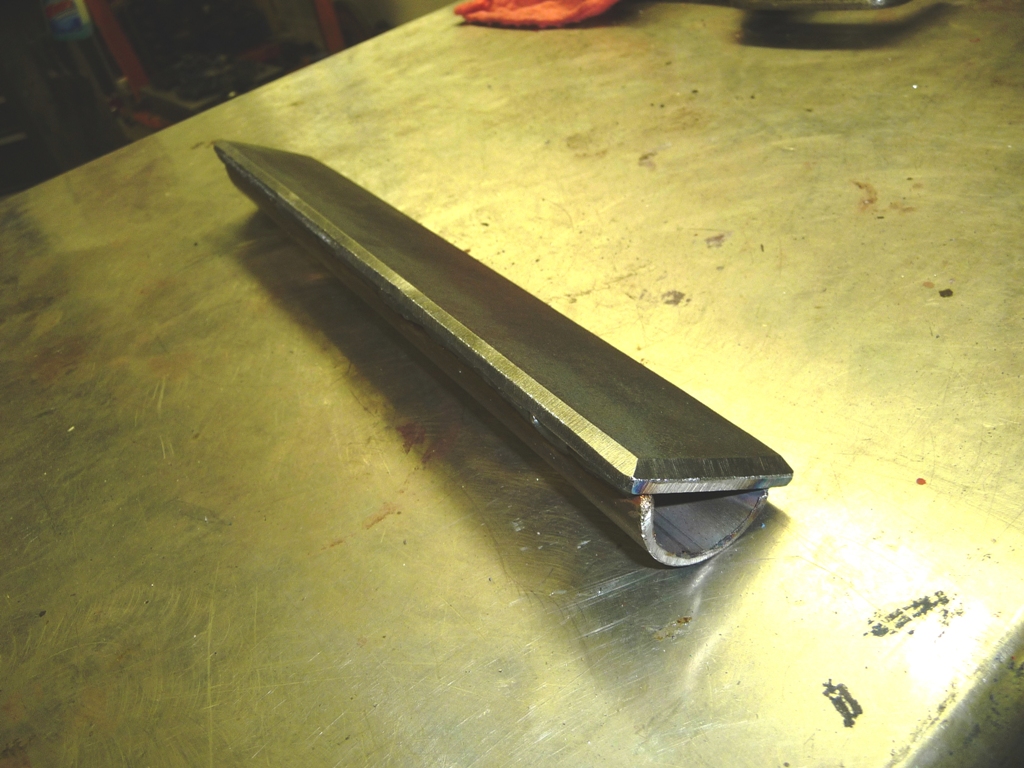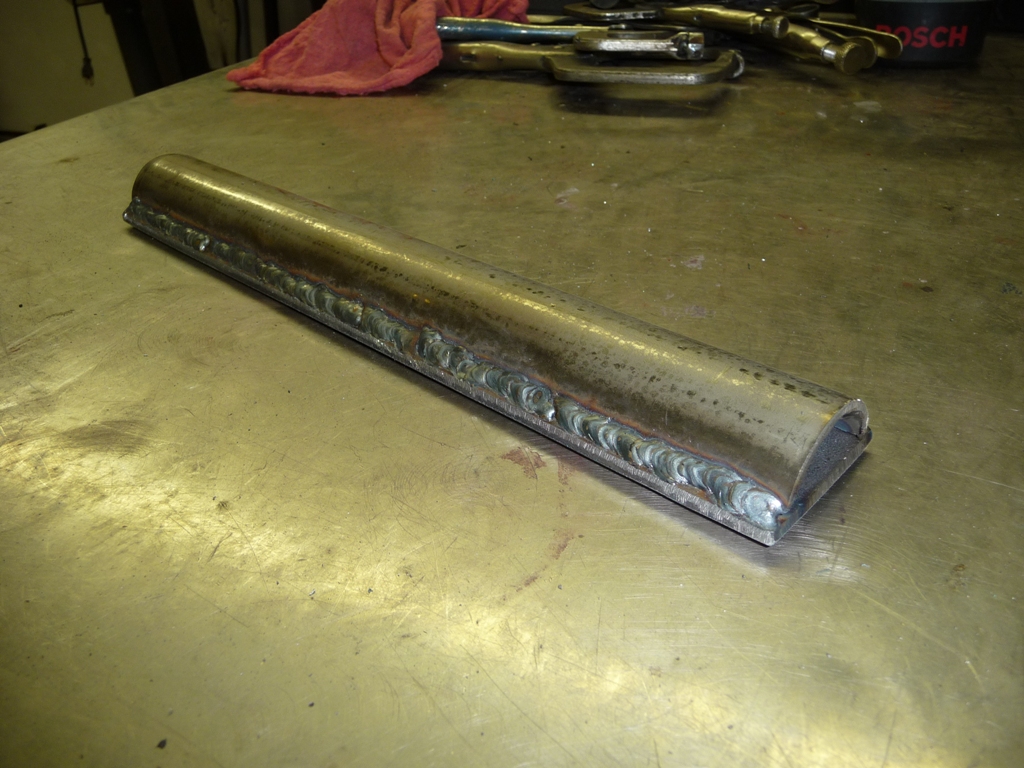 Here it is sitting in place (held up in place by the interference fitment).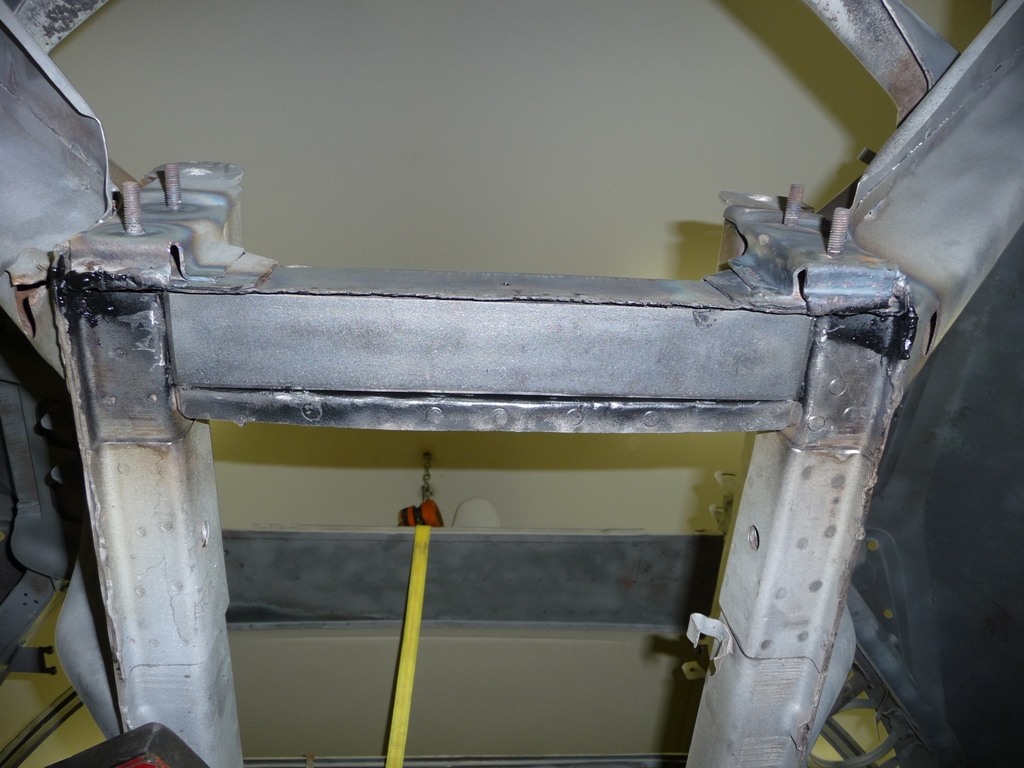 Welding started. I will grind the welds clean and flush when done, then make a new bottom sheet metal section to finish it off. Thanks for the thought Kirk..great idea.