Hi guys,
Well....finally did some work on 4042... She was starting to rust in this Michigan humidity, so decided to put her in epoxy primer. Unfortunately, I had to spend a full day sanding first. The big parts were easy..the nooks and crannies sucked. Big mistake...never happen again.... When I decided to put her aside for a few months, I should have taken the time then to put it in primer.
Anyway, she is all sanded down and in safely wearing a coat of primer sealer. I still have to do the doors and suspension parts... hopefully next weekend....
Rolled back in... hand print rust here and there, plus speckled rust on many surfaces.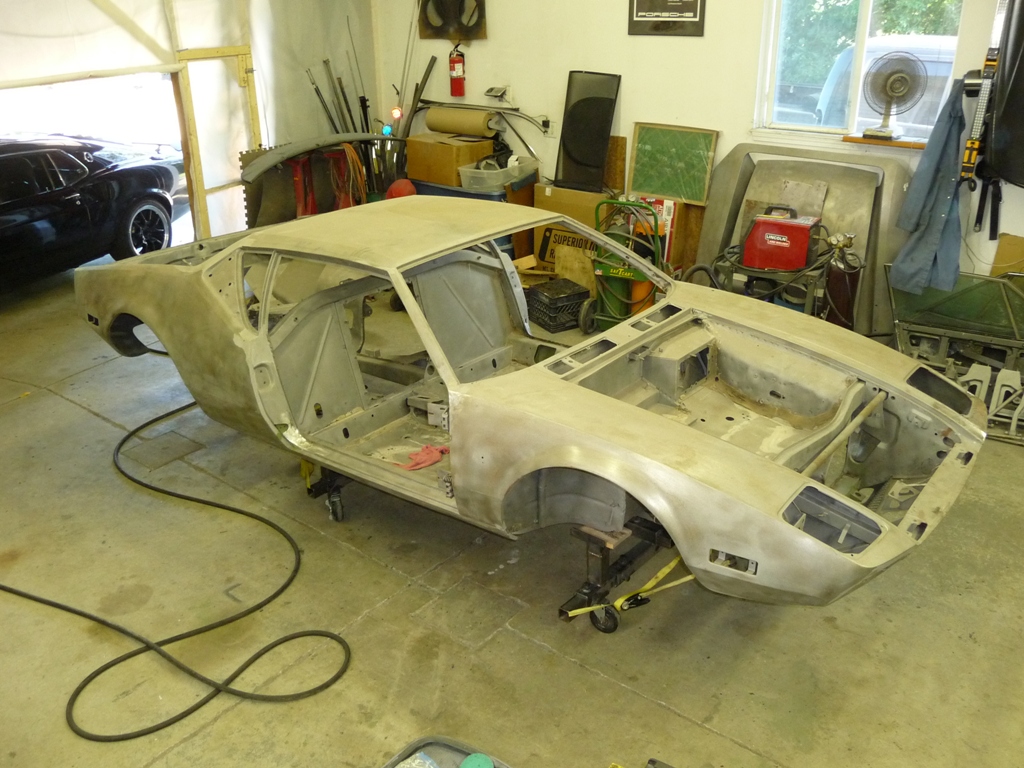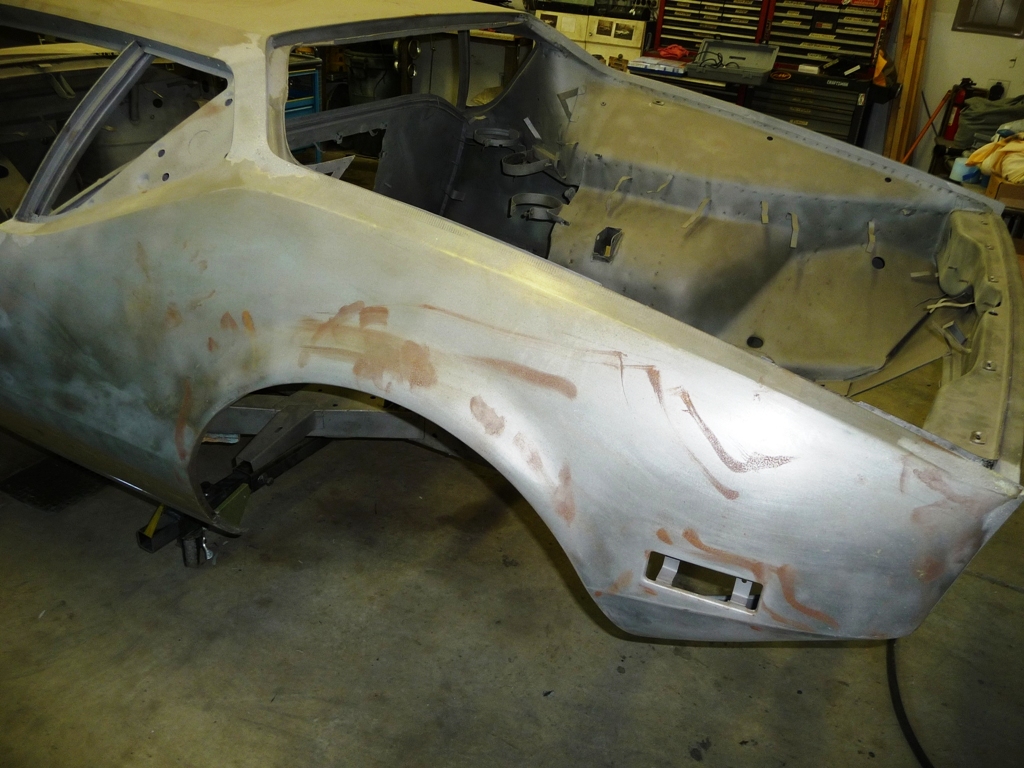 All sanded and ready for the morning. Doesn't really look much different, but any rust is now removed (note..it's dark outside now.. ;-)