Couple of Misc. Photos to get caught up...
Still waiting on my water pump replacement from Summit. Engine is still sitting on the floor of the garage, but is almost ready to drop in.
Gas Tank - Cleaned and Painted
ZF - I can't stop looking at it!
Clutch Install:
Powdercoated Electrical Panel:
Coil Bracket came from a "generic" Ford Car and was cut to fit the panel (by Wade, of course!).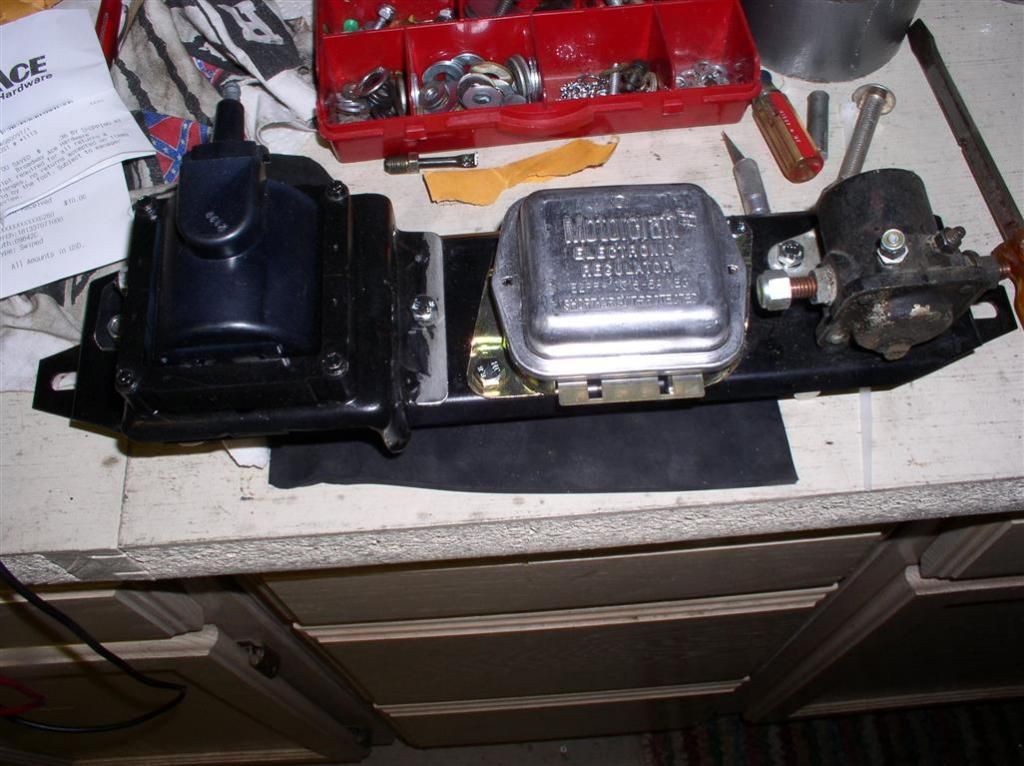 Pioneer Balancer & Powdercoated Pulley:
AC & Alternator Mount Adapter on Stock Bracket:
Rear View of Compressor & Alternator:
Rocky