Mark, we have 2 sets of pipes for the engine - the videos you saw were with the silencers on (see pic below). We will use the straight pipes on track.
The engine bay does have cross bracing - not clear in the picture because it's painted black. Ron also seam welded much of the engine bay for added chassis stiffness. I'll let Ron fill you in on exactly what he did - I just drive the thing, Ron keeps it alive :-)
Also, while Ron and I talked about documenting the build, I have small children and Ron had just started his new shop, so finding time to capturing the build in images went to the bottom of the to do list pretty fast. That being said, here are pictures I do have. Pardon the crappy cellphone picture quality.
I bought the car as a rolling chassis from Nelson Wood via Chuck's excellent registry. This is the car when we picked it up: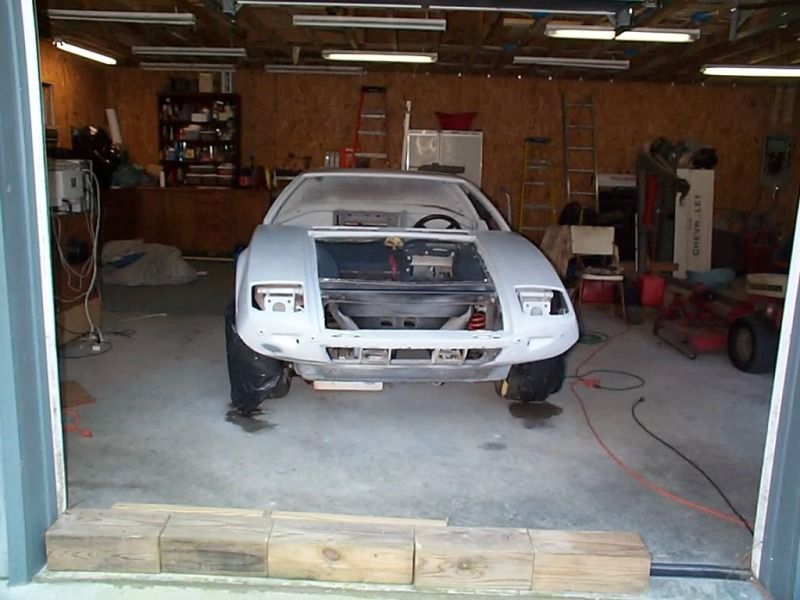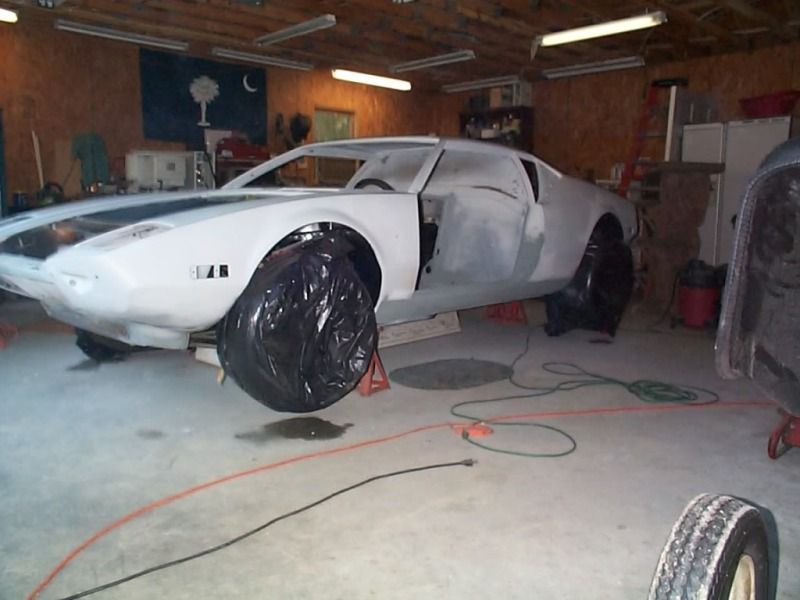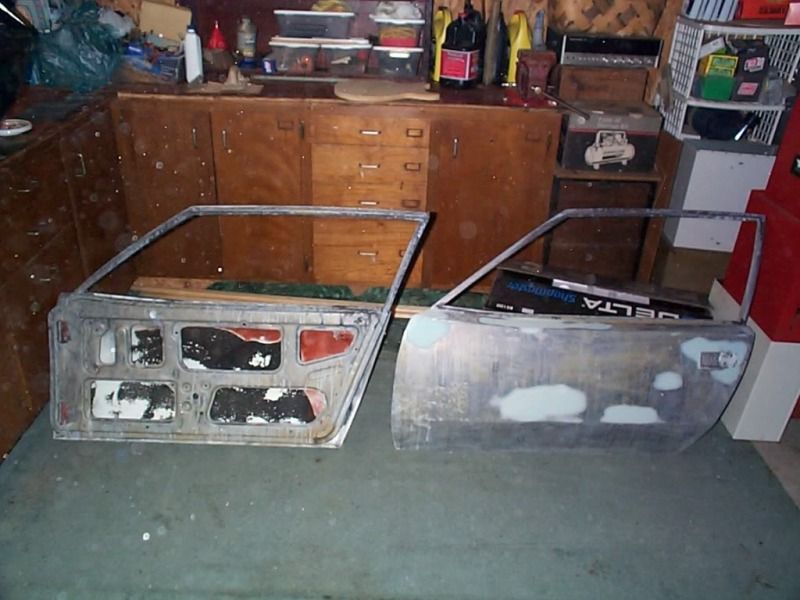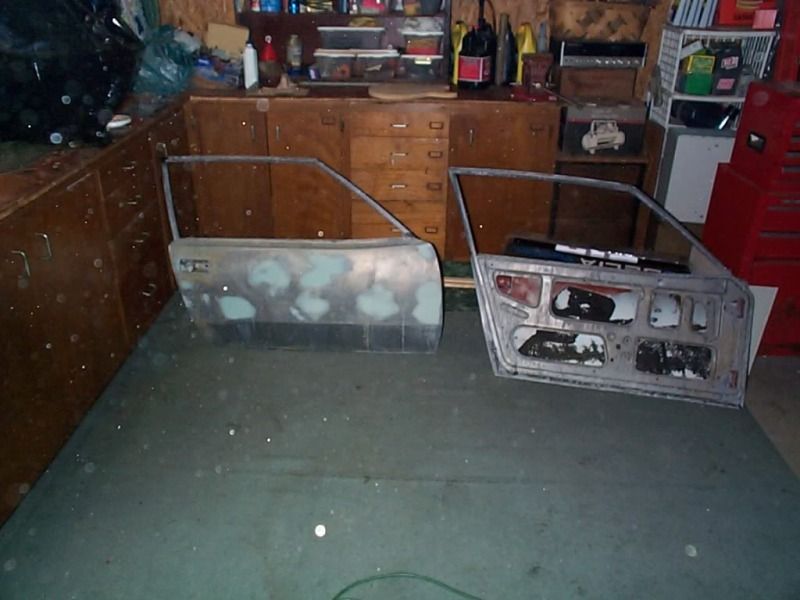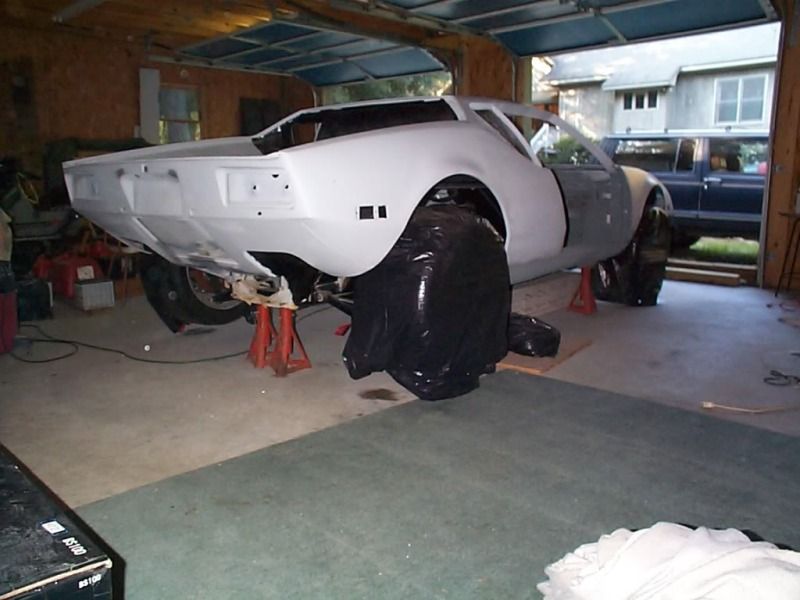 And here's the car in various stages of the build: