Going well with my rebuild and now I have at last got the new A/C hoses, cleaned the dryer.
Stepped back and admired the view.
So I pulled the old compressor from under the bench where it had sat since last Autumn, and decided to give it a lick of paint etc etc.
Then I found it had arranged its own air conditioning system………………Bugger![url=http://s275.photobucket.com/user/pfenlon/me
[/url]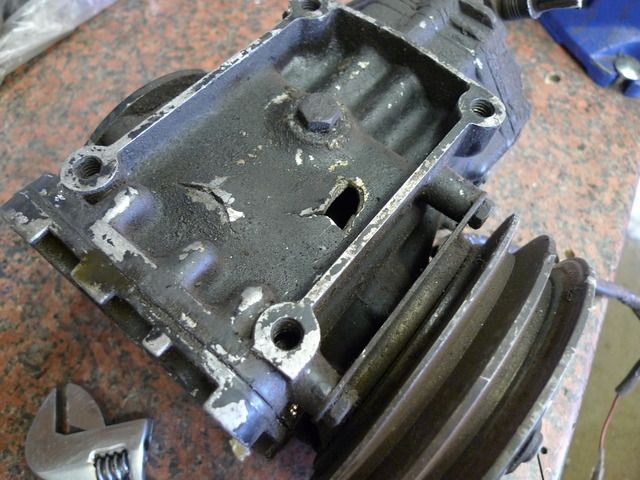 I just remembered taking this last pic in march 2013, I wondered why the belt was broken!!!!