cleaning out the engine bay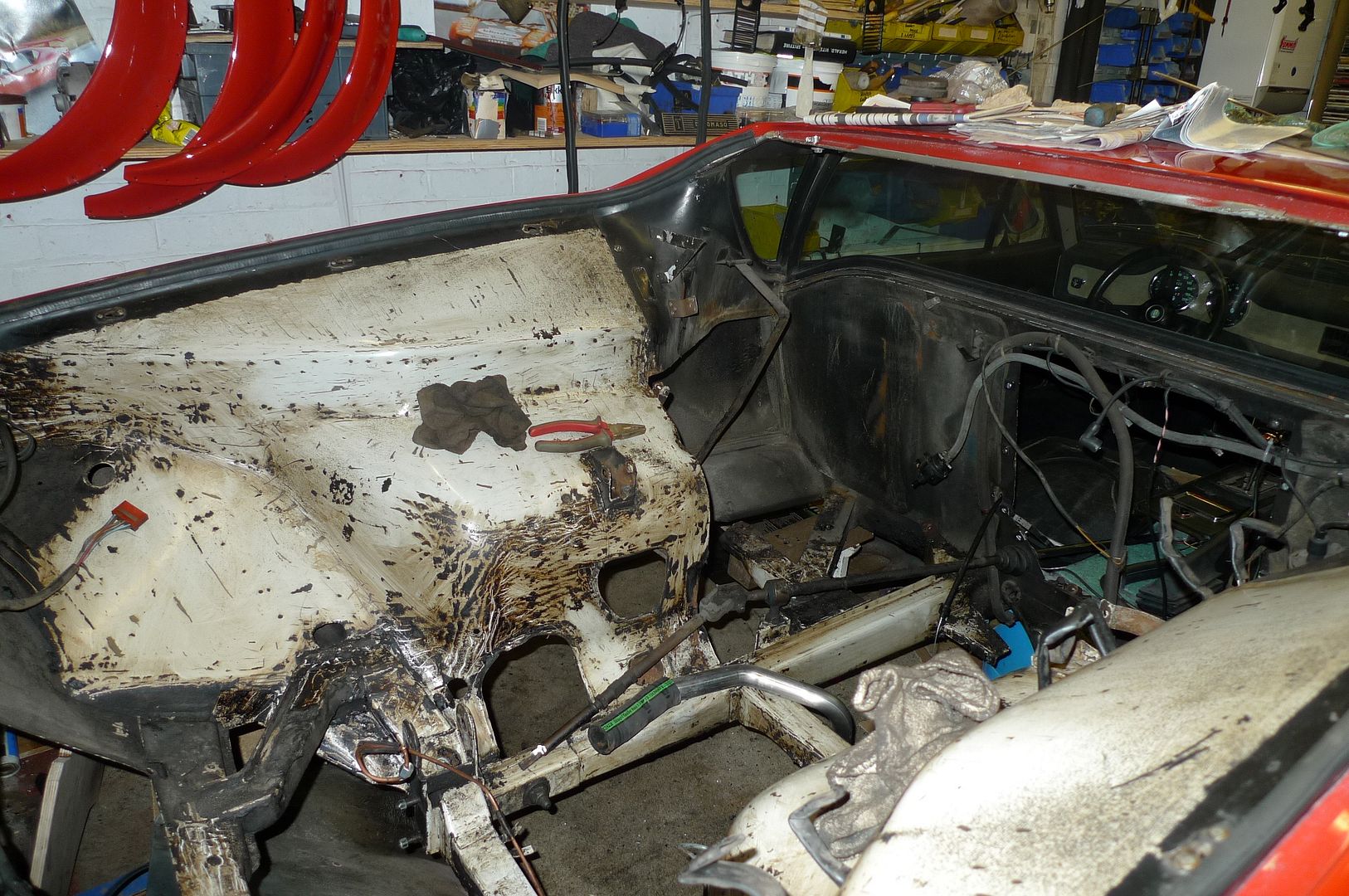 I found a little rot which then became bigger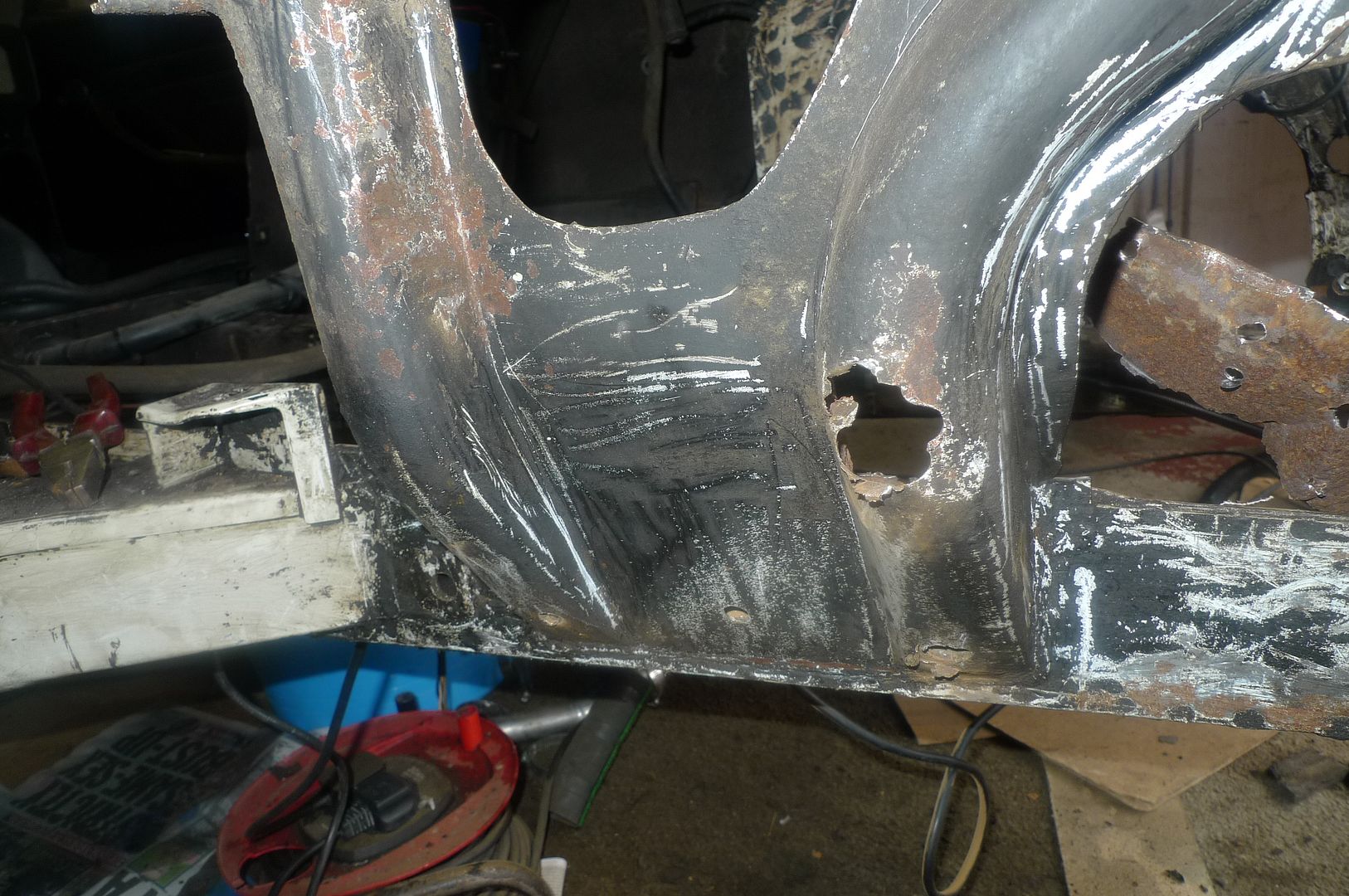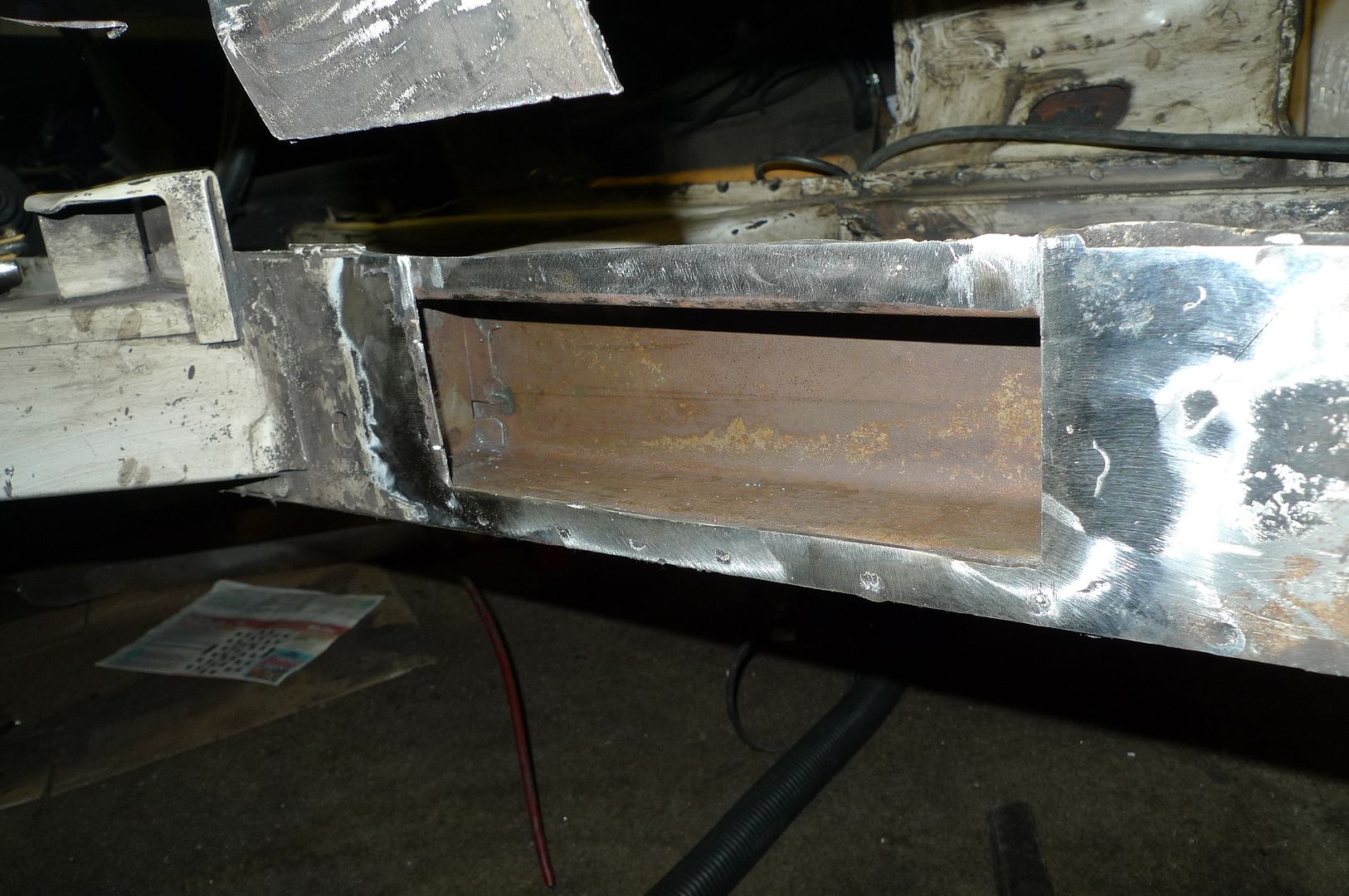 The bottoms of the tubes were rotten and the chassis rail had suffered too so I cut it out and made some plates to refit. the "Tubes I got from an Exhaust specialist who let me into their scrap Bends of exhausts until I found the correct contour these were then spli down the centre and made to fit.
These are taped then tacked into position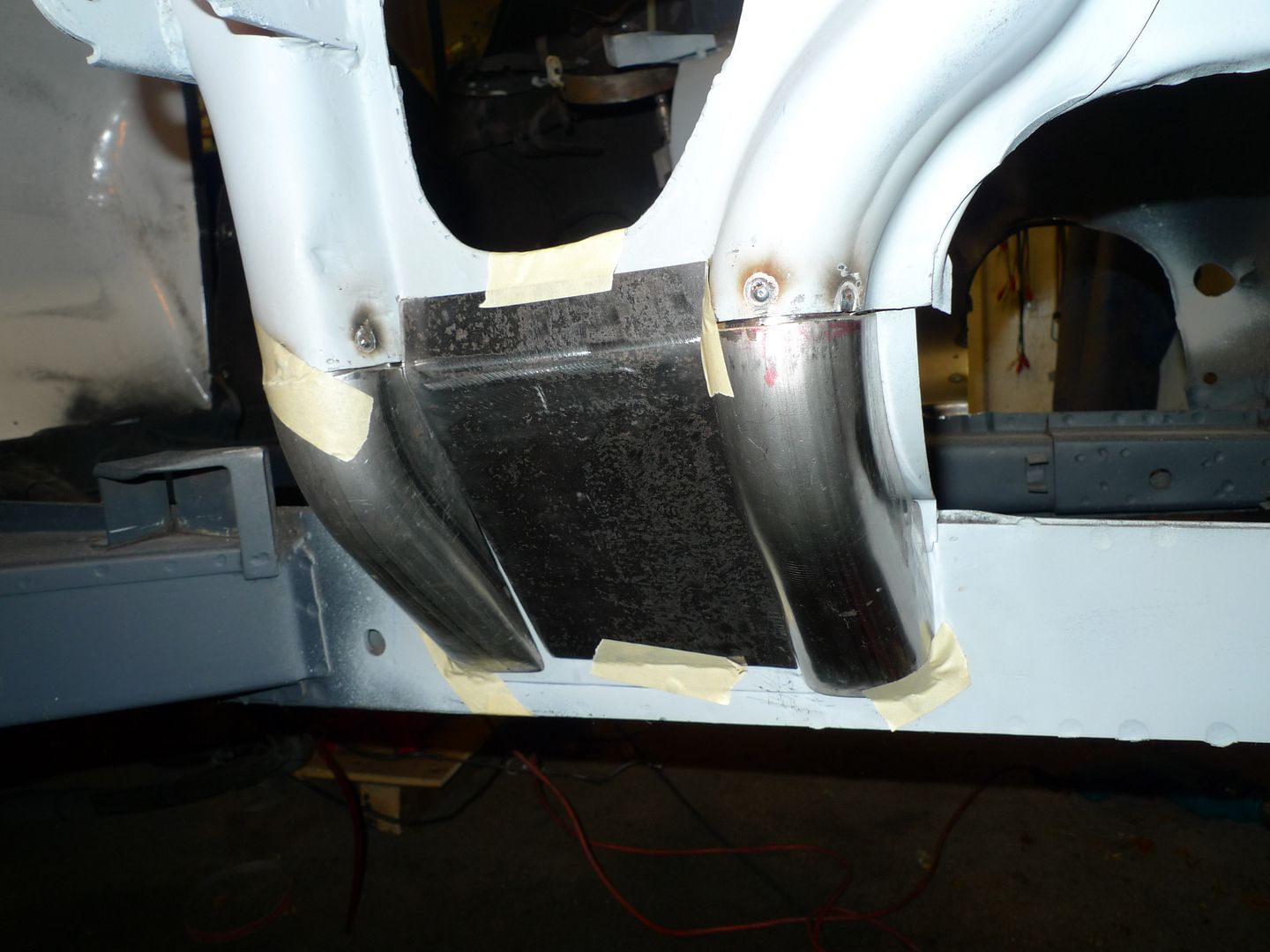 the rear of the cars chassis was damaged from using it as a jacking point without thought of the consequences, so I cut out the old bent metal and fitted the new plates in the pics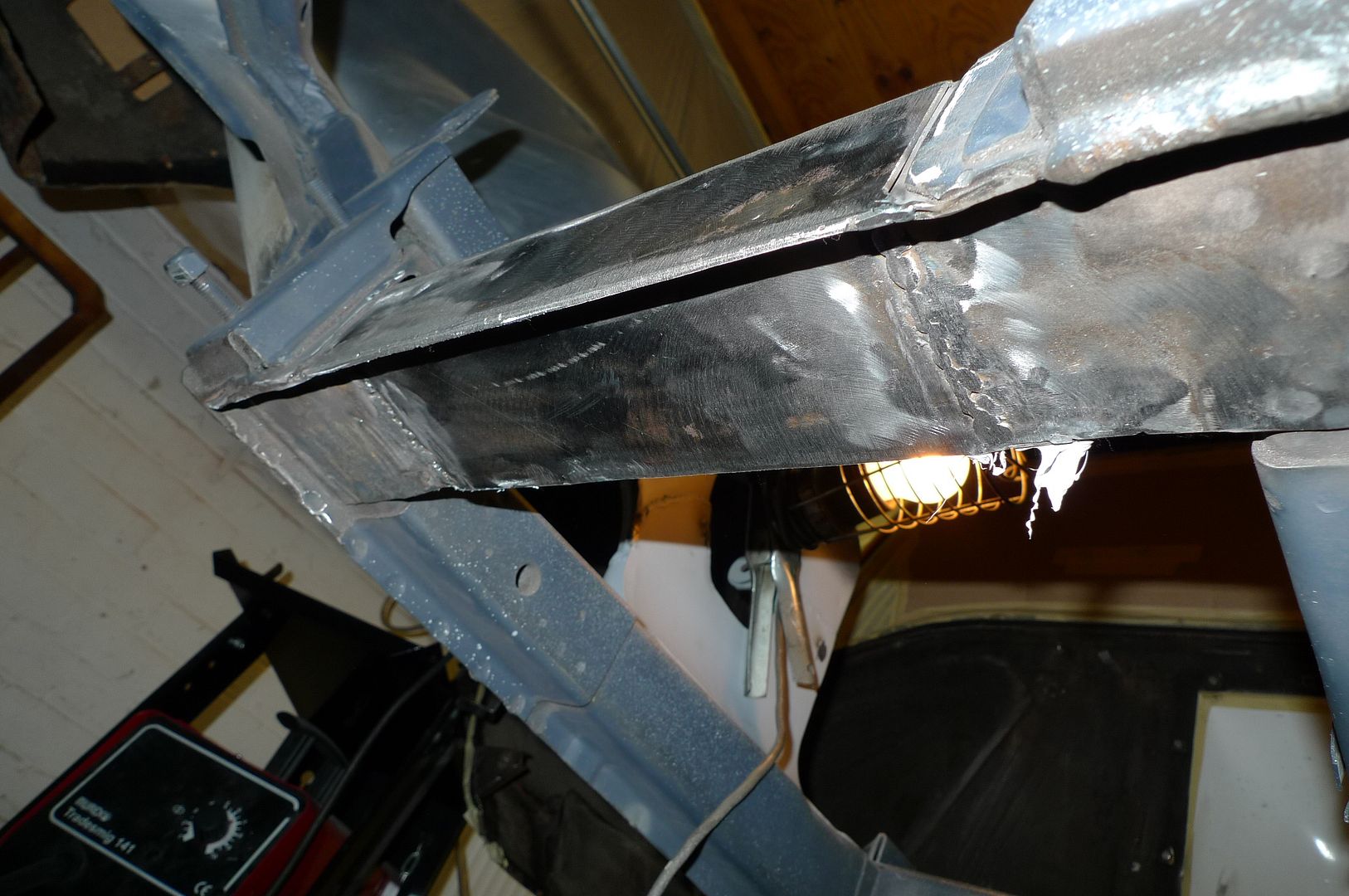 Rockky has made his inside curved plates like the originals, I didn't have the skills to do that and I hope mine without the holes are good enough to do the job just as well. its good to see Rockys pics, we can then learn from each other.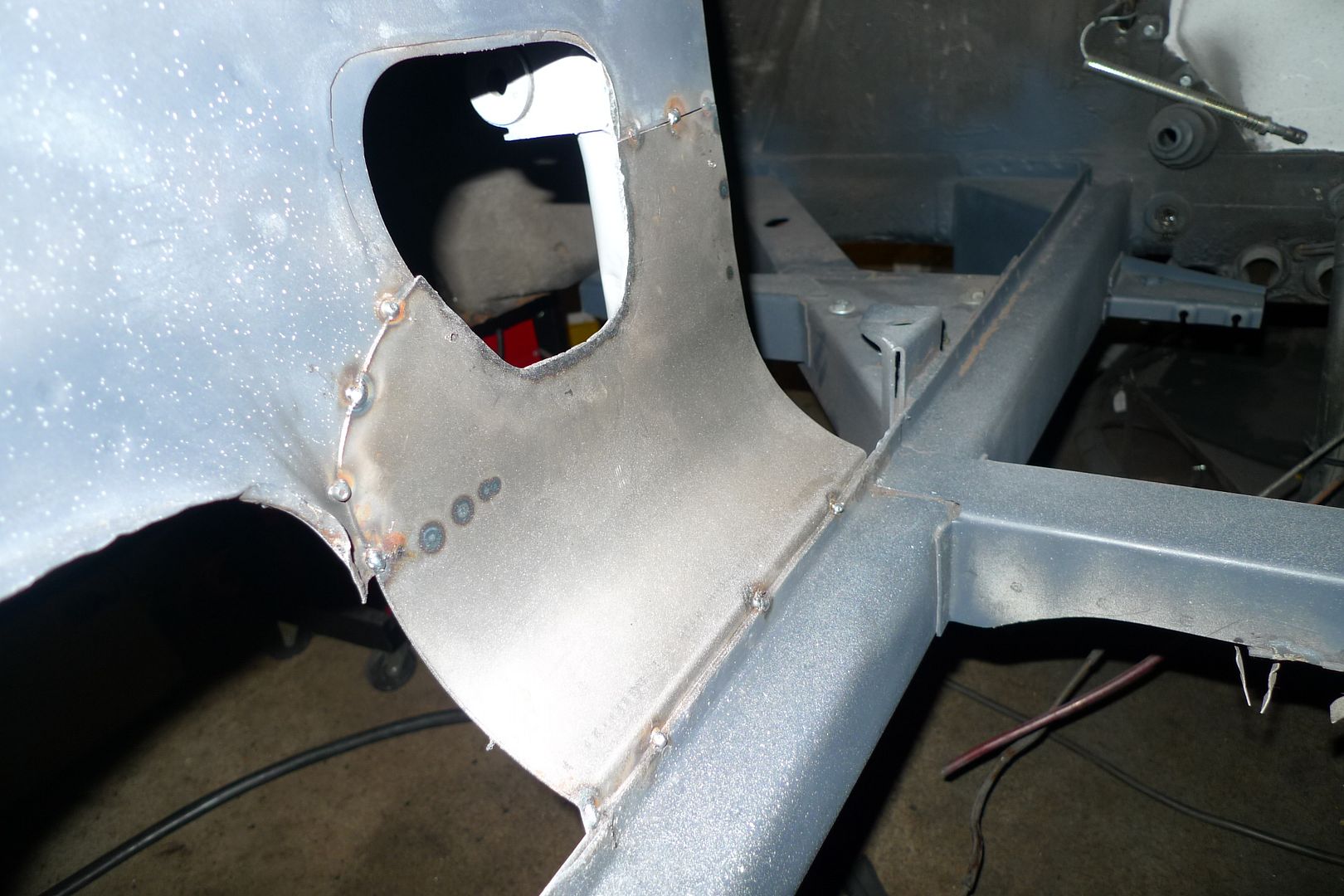 I must add that I had help from Mike drew with always sound advice on what holes to drill and what holes to fill! a local sheet metal shop "Bent" the plates and tubes for me, and a pal who is a coded welder did the final proper welding, cost about $265 so far.