I connected the distributor to what I thought was the cable coming from the coil/resistor block.
In no time the car was full of smoke and the points and wiring were fried.
Luckily I had 2 new sets of points and a condenser, so made up a new cable set the new points at 20 thou gap, and went to look at the wiring diagram. This proved a bit difficult I couldn't find one with the resistor block I have on my car, so here I am for help please. I don't want to set fire to it again!!
Pic 1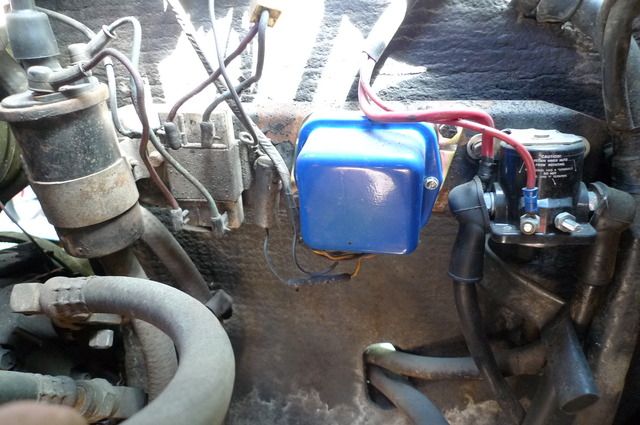 Can anyone confirm that the wire from the distributor, fits to the connector that can just be seen on the top left of the resistance block.
I took this pic before I renovated the engine bay car is 3840 euro GTS model 1972.
As you can see things aren't going too well at the moment, and its started raining!!